Dr. Hasson 7758 Grafts/ 2 Sessions/ FUT/ Repair Case
(Hair Transplant)
This patient in his early 40's had a previous session of 4548 grafts by Dr Hasson to repair some old pluggy grafts that he had in LA in the 90's. We documented those results on this forum just over a year ago. The results can be seen here First Session

At the time he was back in Vancouver just about to proceed with his second transplant with Dr Hasson. Dr Hasson was able to transplant 3210 grafts this time and the results of this latest surgery can be seen here 12 months after.


The graft breakdown was
1011 singles
1911 doubles
288 multis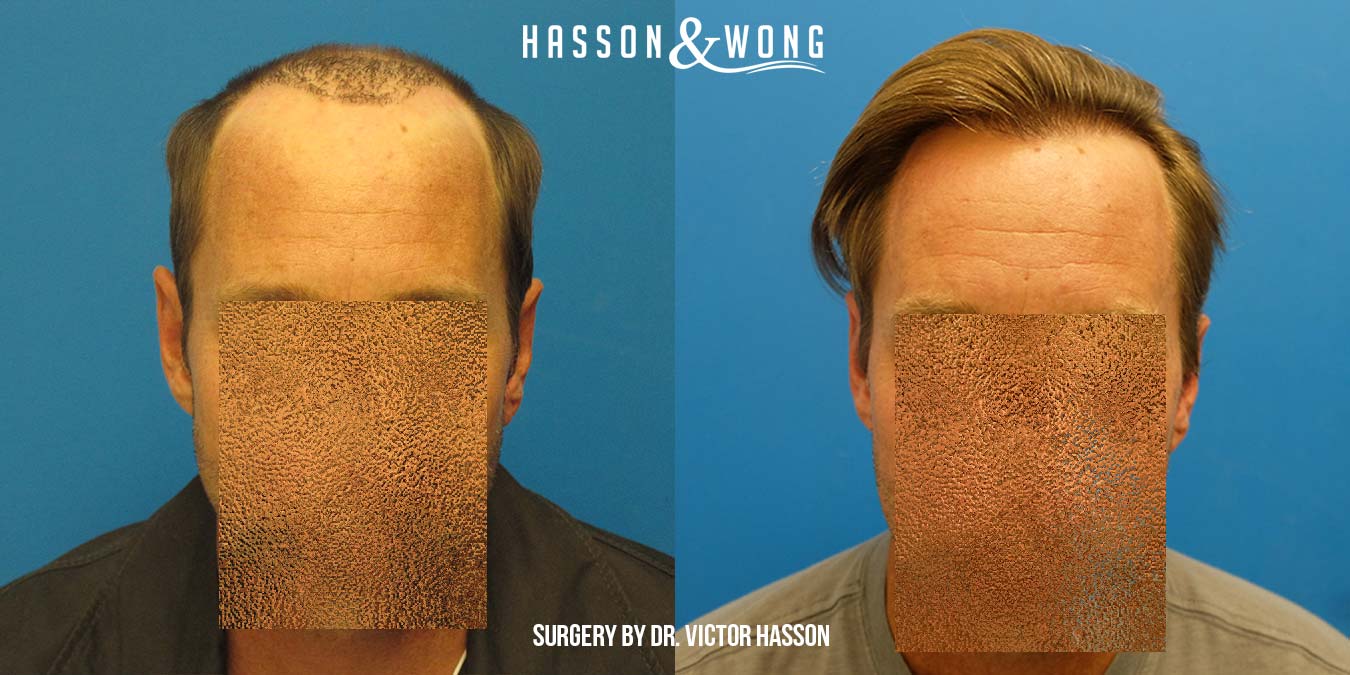 Free Hair Transplant Consultations in the following cities.


Calgary: December 12th-13th
Los Angeles: December 2nd-4th​
Dallas: December 14th-15th
Houston: December 17th-18th
2016
San Francisco: January 13th-15th
London January 15th
Toronto January 15th-17th



garageland has 2 Personal Journal(s). Click here to view
garageland is located in UK and he is available to meet: YES
email hairsite@aol.com to arrange a meeting.
---
I am a patient and representative for Hasson & Wong.
My opinions are my own and do not necessarily reflect the opinions of Hasson & Wong.
===
Hasson and Wong is a sponsor of HairSite. Rankings on HairSite are based on # of successful patient results posted and not affected by sponsorship. Any clinic or doctor can post their patient results in HairSite forum and earn a point for every successful result posted. It is not the mandate of HairSite to track failed or unsuccessful results, readers are advised to do their own research carefully before making a decision about hair transplant and not rely solely on our ranking system.

See our NEW website www.hassonandwong.com

Contact me at david@hassonandwong.com
Learn more about hair transplants and Hasson and Wong at our website hassonandwong.com
Find out if a transplant is right for you: Get your free, no-obligation online assessment at consult.hassonandwong.com
---
Complete thread:
Dr. Hasson 7758 Grafts/ 2 Sessions/ FUT/ Repair Case

- garageland, 01.12.2015, 10:46

(Hair Transplant)