dr. Gho's false advertisement is still online (Gerard Joling before-after)
(Hair Multiplication & Stem Cells Treatment)
» »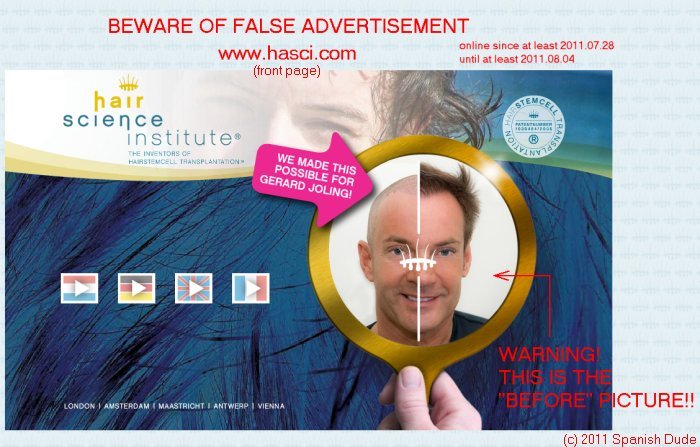 »
» By the way, if the photo on the right shows the "BEFORE" photo - what
» exactly or what for is the "after" photo on the left according to
» YOU (aka your brain)?



By the way - I can't find any "BUY NOW" button/link on Gho's front page, so that I can pay him immediately 10,000 Euros via PayPal. Any help would be be greatly appreciated!!! Thanks in advance!





Iron_Man is located in [NA] and he is available to meet: NO
---
I documented the world's 1st day-by-day (HST) donor hair regeneration process …
Thread locked
---
Complete thread: