Choi Hair Transplant Implanter,
another great innovation now available at Dr. Hakan Doganay's AHD Hair clinic located at Liman Mah. 32. Sok. 14/12 Konyaalti / ANTALYA 07400 Turkey.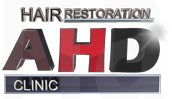 Always at the forefront of cutting edge hair restoration innovations, Dr. Doganay's AHD clinic is one of the few in the world who adopts the famous Choi Hair Transplant Implanter. This revolutionary device and technique is ground breaking in the hair transplant industry.
With typical hair transplant procedures, whether it be STRIP or FUE technique, human contact with the donor follicles is unavoidable as each follicle has to be manually extracted from the skin by hand, placed in a petrie dish and then transplanted to the recipient site, again by hand.
As a top notch clinic that always acts in the patient's best interests, every staff at AHD clinic treats each follicle as a precious organ that is irreplaceable.  The goal at AHD is to handle each follicle meticulously with the utmost care and attention in order to minimize any human contact and  contamination, hence ensuring the maximum yield and growth potential of every single donor follicle.
In order to accomplish this objective maximum the yield and survival rate of every graft, Dr. Doganay adopts the famous Choi Implanter in the hair transplantation process.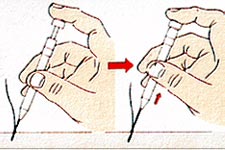 The Choi Implanter originated at the Kyungpook National University (KNU) in Korea. The idea behind the implanter device was simple: to combine the act of making an incision site in the recipient area and the implantation of an extracted graft into one act. The Choi Implanter is a pen-like device featuring a hollow needle attached to a tube and plunger apparatus. During a hair procedure with the Choi Implanter, the hair restoration physician and/or technicians load harvested follicular units into the implanter pen. Using forceps, the graft is placed gently into the hollow needle (at the end of the implanter) and handed back to the physician. The surgeon then inserts the needle at an appropriate angle in the scalp (making the incision site) and implants the graft by pressing down on the plunger. Normally, anywhere from 2-6 Choi implanters are used concurrently during a procedure, and the device comes in a variety of needle sizes to fit single, double, and triple follicular unit grafts.
Some of the commonly cited advantages of the Choi Implanter are:
Improve donor graft's yield and survival rate;
Reduce bleeding and trauma to the recipient site when creating holes in the area to accommodate the donor follicles;
Decreased time of surgery (with an experienced Choi Implanter team) due to the combination of graft site creation/implantation;
More natural appearance and higher density