Women Hair Transplant, 
available at Dr. Hakan Doganay's clinic located at at Liman Mah. 32. Sok. 14/12 Konyaalti / ANTALYA 07400 Turkey.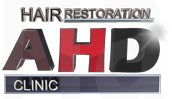 Hair loss or baldness is many times more traumatic for women than for men because in our society, it is generally acceptable for men to go bald but unfortunately the same standards do not apply to women.Contrary to popular beliefs, the vast majority of women tend to lose their hair too just like men do as they age, however the pattern of hair loss is usually different from that of men. For women who are suffering from androgenetic alopecia, their hair loss pattern is usually diffuse in nature, like thinning all over their scalp whereas hair loss in men are usually clearly defined.
Because of the diffuse pattern of female hair loss, hair transplants have to be more precise and carefully executed in order to place the grafts in the thinning areas while at the same time avoid damaging the existing hair of the patient.
Dr. Hakan Doganay has accumulated a lot of experience in dealing with women hair loss over the years and is one of the best for helping women restore their hair and self esteem using FUE technique.
When done correctly under the hands of a skillful surgeon, hair transplant can work very well for women also. You just have to be careful choosing an experienced doctor when it comes to women hair transplant.