No Shave Hair Transplant,
another innovation available at Dr. Hakan Doganay's clinic located at at Liman Mah. 32. Sok. 14/12 Konyaalti / ANTALYA 07400 Turkey for men and women with hair loss and thinning hair.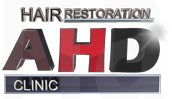 One of the drawbacks of FUE is that in order to extract the donor follicles, the patients are normally asked to shave the back of their heads in order to facilitate easy removal of the donor. This may sometimes present a challenge for the patient especially when they wish to return promptly to work or their normal routines without people noticing anything unusual about their appearance or asking why all of a sudden they shave the back of their heads.
Dr. Dr. Hakan Doganay's AHD Clinic, it is now possible to have FUE procedures without shaving down the back of your head or donor sites completely, thus allowing the patient to return to work or to their normal lives without spotting a radical change in appearance.
The process differ between men and women.
In the donor extraction process:
The length of the hair in the back of the neck must be 6-7 cm long. In other words, the hair has to be long enough to be easily lifted up and shaved in order to prepare to extraction of grafts.
The selected donor site underneath the hair (approx 2-3 cm) can then be shaved to make room for the extraction process. This way the doctor and his team who are going to do the transplantation can easily visualize the angle of the follicles this makes the extraction process easier without causing any unnecessary damage to the graft.
It is not necessary to shave the entire back of the head.
The area where donor follicles are extracted will then be covered by the patient's existing hair that is unshaved.