Dr. Woods - Diamond6, 1000 grafts beard hair transplant, 10 days
(Hair Transplant)
Dr. Woods' patient. Daniel (aka Diamond6). Beard hair transplant, 1st 10 days post op. This patient is from the U.S.

This patient had approximately 17 previous operations which included scalp reductions, flaps and strip excision.

He only has very sparse body hair which will be required to repair his frontal hairline. This meant there was no alternative other than beard hair to repair the massive scars on the back of his head which he otherwise had to disguise with a hair piece.

Beard hair can be very coarse, feel 'sharp or prickly' and look unnatural on the frontal scalp region but can be used to repair donor scars.

Please note that the after shots were taken by the patient which is why they are darker. The pics hvae not been retouched in any way. Patient is from the U.S, he will also be sending Dr. Woods more progress photos over the next few weeks and will return for more surgery on the frontal hairline in October.


Surgery Performed by Dr Ray Woods, Inventor and Pioneer of FUE & BHT.
For more patient results, go to www.thewoodstechnique.com

BEFORE - BACK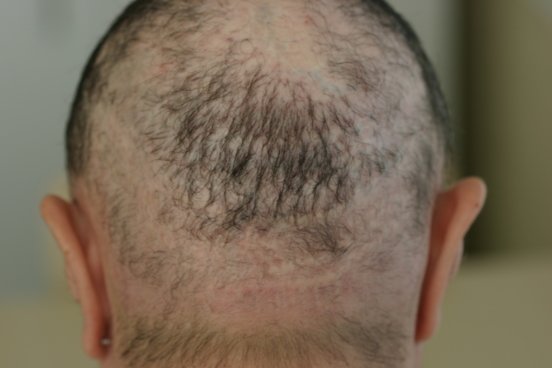 BEFORE - LEFT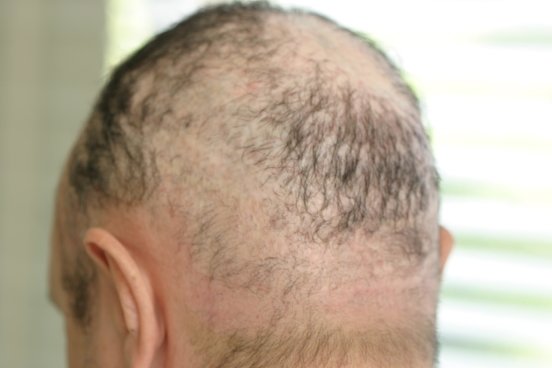 BEFORE - LEFT



BEFORE - RIGHT



BEFORE - RIGHT



BACK - 10 DAYS POST OP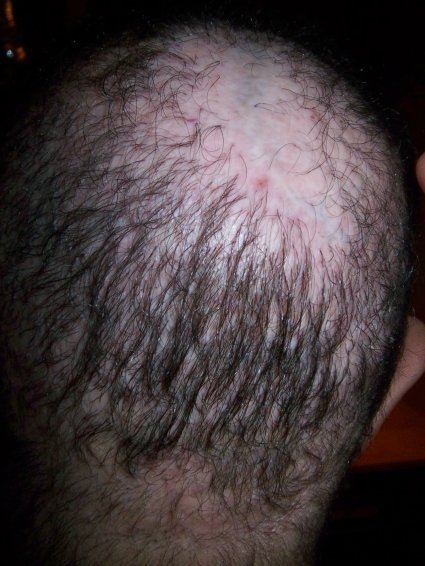 LEFT - 10 DAYS POST OP



RIGHT - 10 DAYS POST OP



BACK - BEFORE AND 10 DAYS POST OP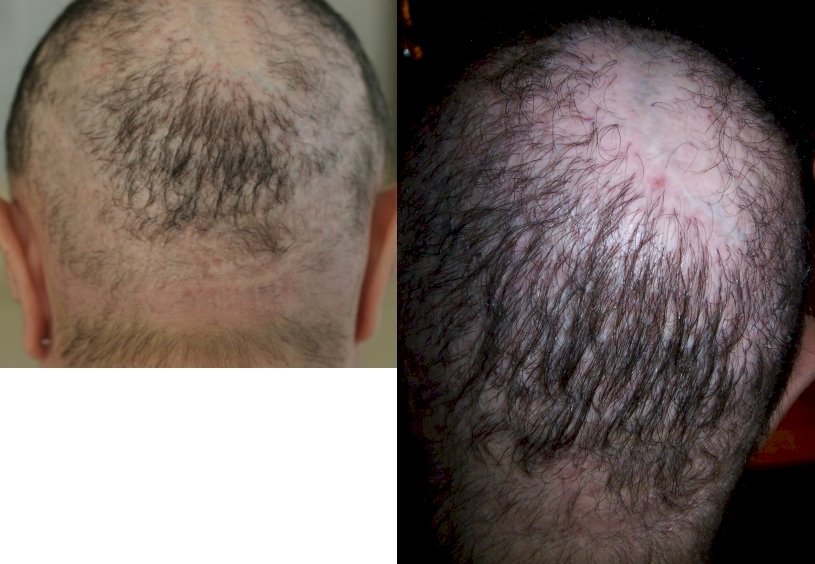 LEFT - BEFORE AND 10 DAYS POST OP



RIGHT - BEFORE AND 10 DAYS POST OP



Surgery Performed by Dr Ray Woods, Inventor and Pioneer of FUE & BHT.
For more patient results, go to www.thewoodstechnique.com

INTRODUCTION from Diamond6, copied from an earlier post.
http://www.hairsite.com/hair-loss/forum_entry.php?id=11496

"I Just returned from Sydney, Australia and had two Corrective surgeries with Dr. Woods. I first want to say that Dr. Woods is a truly genuine human being and a very honest Doctor. He tells you the truth right upfront with no BS. Something doctors in the states should have been doing for years. There are also no legal disclaimers, giving the doctors tremendous power in the legal sense. Also some posters have said his prices are high, NOT TRUE: I paid more in 1989 to Dr Brandy per session than I am paying now-2007! I have had 4 other surgeons operate on me and they all disfigured me. My history goes back to 1986 thru 1993. I had 4 sessions of punch grafts and 5 micro/minis-(Plugs) 4 scalp reductions( a bad joke!) and the brandy hairlift. All of these surgeries left me with a severely scarred scalp. When I went to Dr Woods, I thought nothing could be done but I was wrong. I had 1000 beard hairs inserted into my left side/right side and some in the back of my head. There is no donor hair left from my scalp thanks to the previous butchers! Yes beard hair is coarser but In my case there was no other choice. In fact if someone could tell me how to download the photos I will do so because noone could tell that my beard was touched. I will be going back in october for the frontal area to be done with Body hair- which is softer and more appropriate for this area. The crown will be done with a combo and one scar near the nape area with beard hair also. Dr Woods is a caring individual whom I beleive that many other surgeons have a professional jealousy of. He is the one who invented BHR and FUE's so I can understand why other surgeons feel insecure. He truly cares about his patients as he understands their needs. I am looking forward to my next procedures. Good Luck to everyone out there and if I were you take a trip to sydney and see him or sign the medical release forms and best of luck! "




HairSite is located in [NA] and he is available to meet: YES
email hairsite@aol.com to arrange a meeting.
Thread locked

Review Post
---
Complete thread:
Dr. Woods - Diamond6, 1000 grafts beard hair transplant, 10 days

- HairSite, 18.09.2007, 03:33

(Hair Transplant)