Ass bald guy reverses baldness - real or snake oil?
(Hair Loss Supplements)
Kevin, i do have preliminary pics but my hair is not short so at this point the results wouldn't be apparent on a regular camera pic. However, i do have a couple pictures captured with my USB microscope showing the re-growths. Maybe my perception of the regrowth is not correct, but i'm posting for the readers to judge and any insight would be appreciated.

The first two pics show my front hairline with my hair combed back exposing the new growths: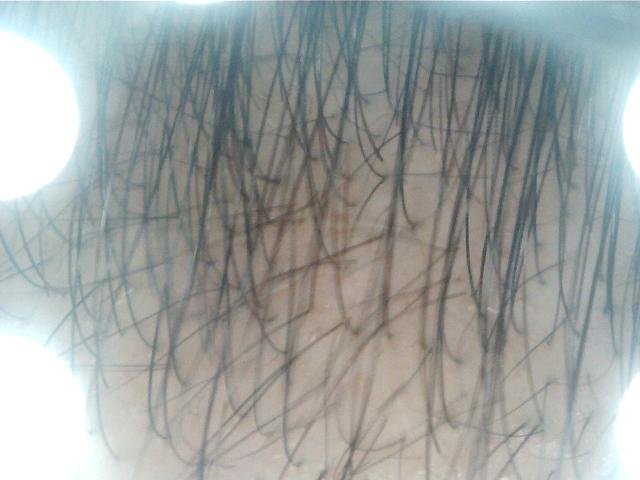 This one shows the same area but close up against the scalp. As you can see there are some "healthy" new growths shown with the red arrows...and i do have grey hairs which i dyed about 5 days prior to taking this shot. If you look closely the grey is exposed at the root of the hairs. They are pretty much the same lengths (about 1/4 inches) which tells me the new hairs emerged the same time, and are the results of the regimen.







sonnyL is located in [NA] and he is available to meet: NO
---
Complete thread: