Females shouldn't ever have to hide under cover –1yr. hairline results- WHTC
(Hair Transplant)
The female hairline has to be restored with finesse. It shouldn't be hidden under any infamous hat appendage to conceal any facet of any female's natural beauty and appeal. A feminine hairline also has to be one of the most distinguishing features to contribute to a female's appearance. Adult females typically have lower hairlines than adult males. Females usually maintain their hairlines without the significant recession that males commonly experience. Young males typically have lower hair lines during adolescence and normally experience varying degrees of recession as they enter adulthood. A feminine hair line must complement a female's more vertical forehead which is typically more rounded than a male's. Similar to the eyebrows, a female's hairline must compliment and frame the face.

This female patient had a larger forehead so the hairline was lowered to add proportional balance to the face. Dr. Patrick Mwamba, MD, meticulously transplanted 2,699 follicular unit transplant grafts onto the frontal hairline. Below are depictions illustrating the thirteen-month results that don't articulate the degree of contentment that this patient has obtained. Prior to the treatment, the patient could never show the frontal hairline and lacked the confidence to try other hairstyles.

One thing is for certain, all correspondence with this patient is truly heartfelt motivation in every sense of the word. We are very excited about the patient's positive change. What a pleasure it is to help another individual who sought high-quality hair restoration at a cutting-edge medical facility where compassion dictates our actions.

Hairline design is merely a single talent that exists within our insurmountable skill set. This is one example of creating a more aesthetically appealing feminine hairline to mimic the essence of Mother Nature. As of today, this patient has no apprehension of being detected as a hair transplant patient. The results are acceptable to allow the patient to wear virtually any desirable hairstyle with genuine confidence. The patient seems to have adopted a totally different way of thinking and is proud to have a significantly improved social life.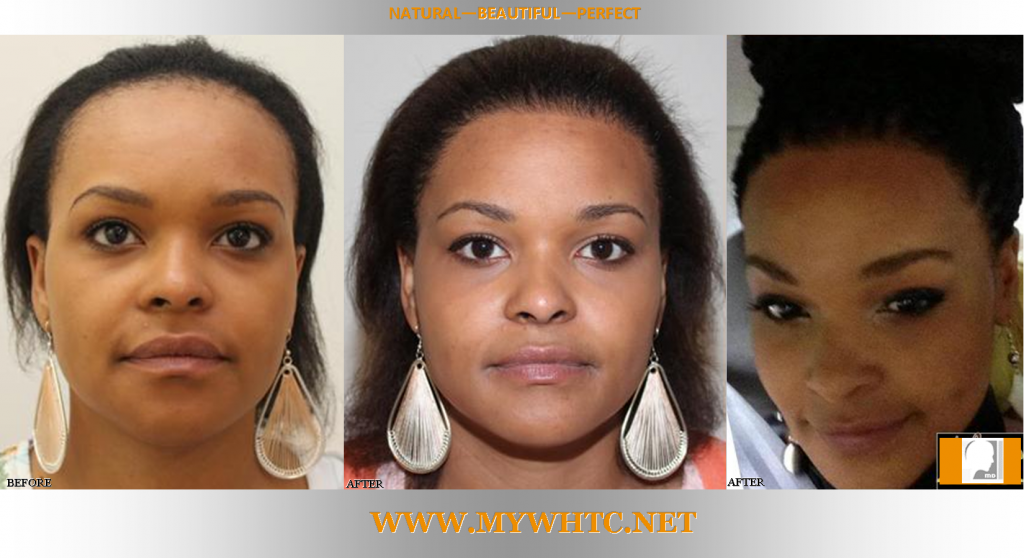 World Hair Transplant Center

"Where Humanity Trumps Compassion"

Free Consultation Dates & Cities for Dr. Patrick Mwamba
London, United Kingdom – Available upon request (Saturdays)
Zurich, Switzerland – Available upon request (Saturdays)
Bologna, Italy - April 5, 2014 (Saturday)
Brussels, Belgium – Available Monthly

Follow us: Facebook - Youtube - Pinterest

Email
customer.care@mywhtc.com
Telephone
+32-2-538-4404 (office)
+32 479-75-3281 (mobile)
+44-203-318-6228 (UK)
770-663-1290 (US office)

www.mywhtc.net



My opinions are based on my beliefs and are my own.




My WHTC Clinic Representative is located in BELGIUM, UK , US and he is available to meet: YES
email hairsite@aol.com to arrange a meeting.
---
Complete thread:
Females shouldn't ever have to hide under cover –1yr. hairline results- WHTC

- My WHTC Clinic Representative, 14.03.2014, 17:41

(Hair Transplant)