1010 FUE by FIT - 1yr.- Dr. Patrick Mwamba (MyWHTC clinic)
(Hair Transplant)
This patient had fronto-temporal recession and desired a more aesthetically pleasing appearance. Dr. Patrick Mwamba, MD, successfully treated the patient by meticulously transplanting 1010 FUE by FIT grafts in one session.

After twelve months, this patient has appropriately gained a more feminine appearance and can honestly feel confident with wearing any preference of hair style. We are certainly proud to present the results of yet another patient who has benefited from surgical hair loss treatment at MyWHTC clinic in Brussels, Belgium.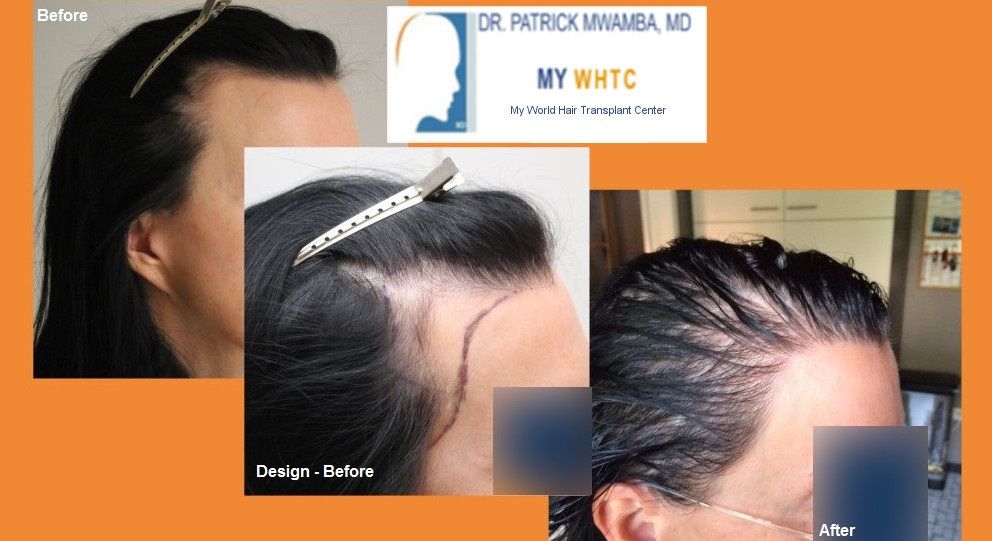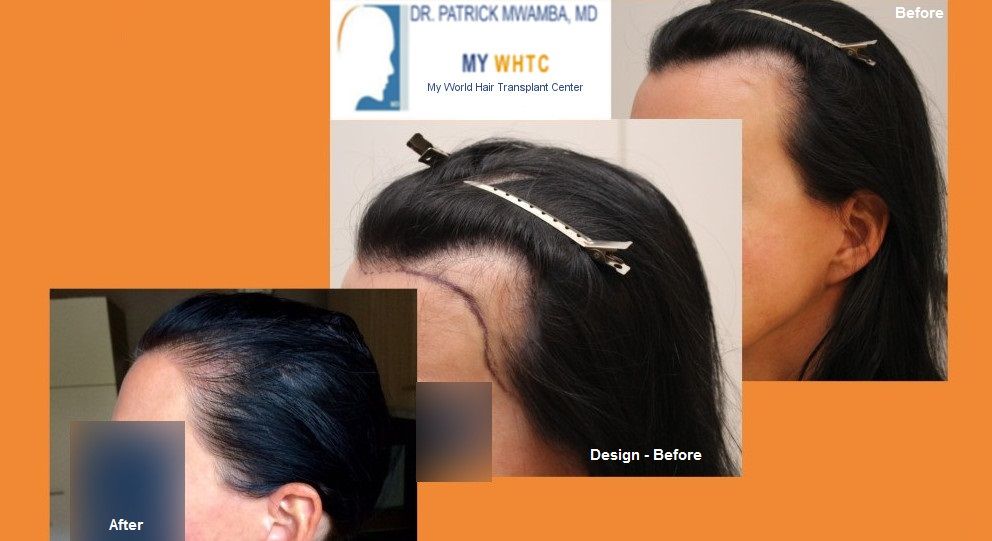 My World Hair Transplant Center

Free Consultation Dates & Cities for Dr. Patrick Mwamba
London, United Kingdom - Available (Saturdays)
Zurich, Switzerland - Available (Saturdays)
Bologna, Italy - Available (Saturdays)
Brussels, Belgium - Available (Sunday - Friday)

Follow us: Facebook - Youtube - Pinterest

Email
customer.care@mywhtc.com
Telephone
+32-2-538-4404 (office)
+44-203-318-6228 (UK)
770-663-1290 (US office)


www.mywhtc.com
www.mywhtc.net

Viewers in Belgium click here
www.mywhtc.be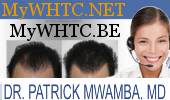 My opinions are based on my beliefs and are my own.



Hair loss treatments for men
Best Hair transplant clinic in Brussels Belgium
Top hair loss clinic in Brussels Belgium
Best hair restoration doctor in Belgium is Dr. Patrick Mwamba
Best hair clinic in Brussels Belgium




My WHTC Clinic Representative is located in BELGIUM, UK , US and he is available to meet: YES
email hairsite@aol.com to arrange a meeting.
---
Complete thread:
1010 FUE by FIT - 1yr.- Dr. Patrick Mwamba (MyWHTC clinic)

- My WHTC Clinic Representative, 03.01.2015, 22:55

(Hair Transplant)