1530 FUE : 7-month hairline results by Dr. Patrick Mwamba in Europe
(Hair Transplant)
This young patient came to Dr. Patrick Mwamba for temple and hairline restoration. With young patients who don't suffer from advanced hair loss, we caution that maximal medical therapy is important to combat the progressive nature of hair loss. The patient has above average donor density and was treated with 1530 FUE by FIT grafts in one surgery session. Below are the 7-month results photos and immediate post-op photos from the procedure performed in Brussels, Belgium. The patient can choose to thicken the hairline at a later date in the future. My World Hair Transplant Center is pleased to present another patient who has benefited from the efforts of Dr. Patrick Mwamba and his elite surgical staff.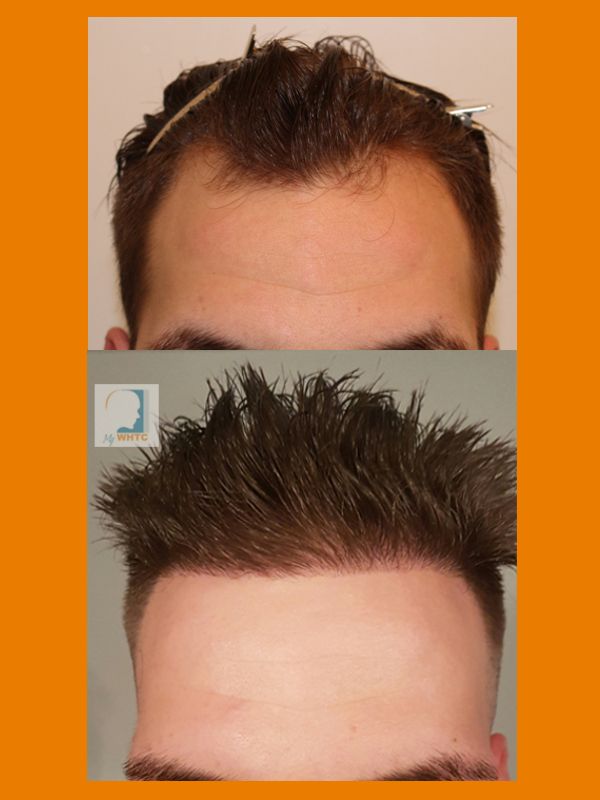 My WHTC Clinic Representative is located in BELGIUM, UK , US and he is available to meet: YES
email hairsite@aol.com to arrange a meeting.
---
World Hair Transplant Center (WHTC)
73 Rue Defacqz
1060 Bruxelles
Belgium

WHTC US Office:
4840 Camberbridge Drive
Alpharetta GA 30022
USA

website: www.mywhtc.com
email: customer.care@mywhtc.com
+32-2-538-4404 (office)
+32 479-75-3281 (mobile)
+44-203-318-6228 (UK)
770-663-1290 (US
---
Complete thread:
1530 FUE : 7-month hairline results by Dr. Patrick Mwamba in Europe

- My WHTC Clinic Representative, 11.09.2016, 22:26

(Hair Transplant)