Tricopigmentation = instant results
(Scalp Micro Pigmentation)
Hair transplants are wonderfull.
However not everybody is a good hair transplant candidate.

Poor donor hair quality
Poor donor density
Balding area too large for full coverage (Mostly Norwood 6+7)

Although you may not be a good hair transplant candidate, you might be an ideal Tricopigmentation candidate.

Furthermore you get virtually instant results.

Example :

This patient was treated on 2 consecutive days, about 4 hours per day.

He will return for a third session to increase density and possibly make last adjustment on the hairline.

Tricopigmentation is a 'safe solution.

Prohairclinic is a 'Milena Lardi certified' (since 2012) Tricopigmentation center located in Belgium.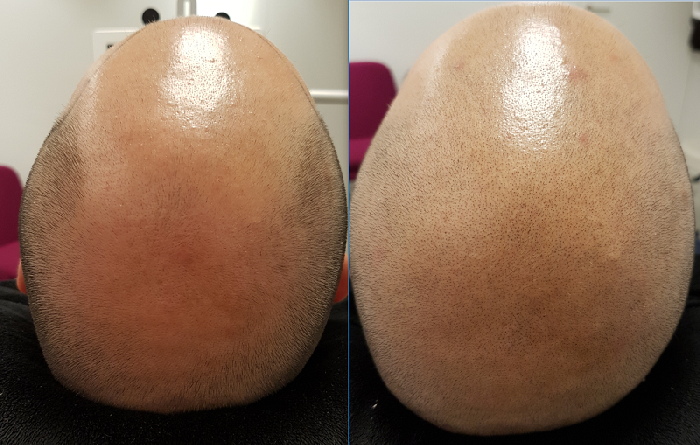 bverotti is located in BELGIUM and he is available to meet: YES
email hairsite@aol.com to arrange a meeting.
---
Prohairclinic Belgium
Probably most experienced FUE Team in Europe.
---
Complete thread: