Donor area examination - 1 year after CIT harvesting
(Hair Transplant)
Hi forum members,

I have attached donor photos of our latest Norwood V patient who recieved 2700 CIT grafts. You will see that not only do we see growth, but he doesn't have to wear his hair long on the front or back if he desires. Like FUE, CIT doesn't leave patients with linear scars as in strip surgery (FUT). These professional photos featured below were taken in our clinic as we examined the donor area.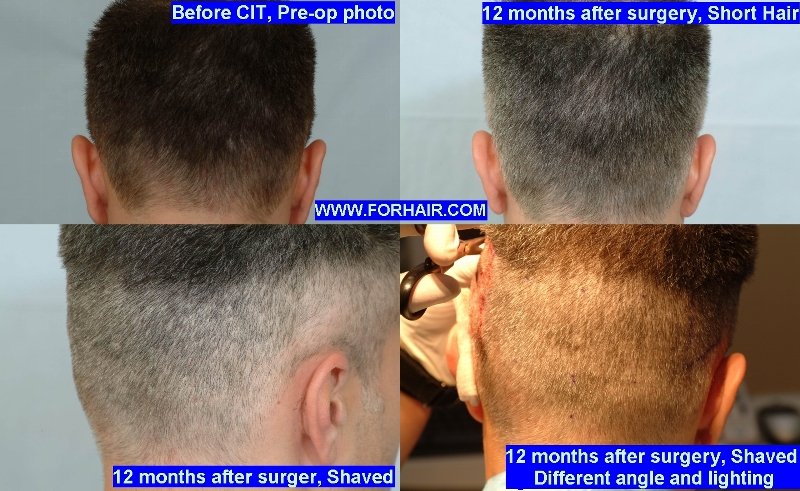 Hair line results: 2700 CIT to Front & Crown - Results



USA: 1 678 566 1011

Toll Free: (800) 368-4247




CIT is located in LICENSEES: USA, ASIA, & EUROPE and he is available to meet: YES
email hairsite@aol.com to arrange a meeting.
---
Disclaimer: I am not a physician. My opinions are not necessary those of Dr. Cole. My advice is not medical advice.

Free no obligation recommendation from Dr. Cole:
Toll Free: 1-800-368-4247
---
Complete thread:
Donor area examination - 1 year after CIT harvesting

- CIT, 09.02.2008, 01:14

(Hair Transplant)