1100 CIT on Norwood III patient - 11 months post-op - RESULTS
(Hair Transplant)
In the summer of 07', this Class III patient came to our clinic to restore the frontal hair line and recessions. The patient has slightly wavy dark brown hair with average donor density (180 hairs per square centimeter). The restoration of the hair line was completed in one CIT session of 1100 grafts. CIT, our form of FUE, is a harvesting technology whereby follicular groups can be "cherry-picked" by the physician to yield consistent quality results. This patient noted growth within just 4 months after the procedure which in not uncommon as all hairs do not grow at the same rate. As you can see in the photos below, the coverage is now excellent at 11 months post-op.

In consideration of further hair loss, the patient includes finasteride and Rogaine in the regimen of hair loss products to help maintain pre-existing hair. Hair loss can be a progressive condition and maximal medical therapy plays a very important role in the treatment of male pattern alopecia (baldness).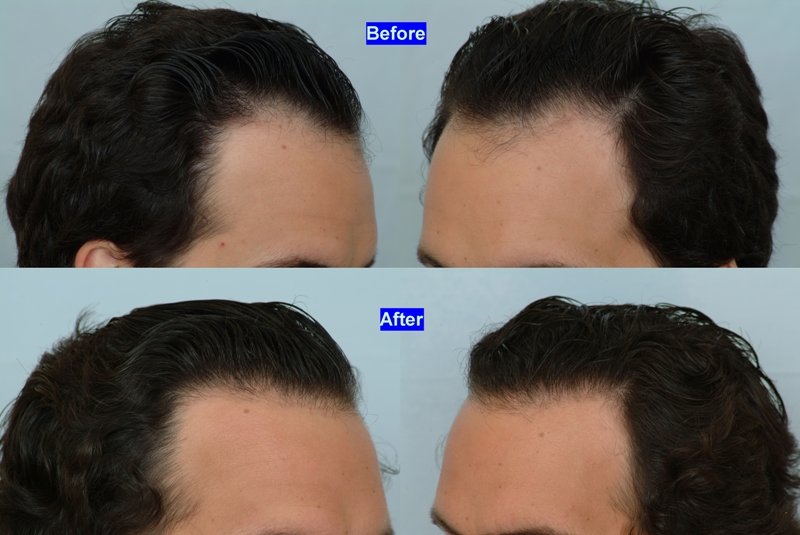 CIT is located in LICENSEES: USA, ASIA, & EUROPE and he is available to meet: YES
email hairsite@aol.com to arrange a meeting.
---
Disclaimer: I am not a physician. My opinions are not necessary those of Dr. Cole. My advice is not medical advice.

Free no obligation recommendation from Dr. Cole:
Toll Free: 1-800-368-4247
---
Complete thread:
1100 CIT on Norwood III patient - 11 months post-op - RESULTS

- CIT, 17.04.2008, 00:24

(Hair Transplant)