Hairline & Ledge Closure Results - Dr. Rose
(Hair Transplant)
This Norwood class 3 visited Dr. Rose and staff in early 2004 to rebuild his hairline and address his temporal recessions. The pattern seen in the pre-operative photos is common. The patient's temples are deep and nearly meet toward his thinning mid-scalp, creating the appearance of an "isolated forelock" or "persistent tuft."

Dr. Rose harvested 1,609 follicular units via the strip method with Ledge closure. The photographs clearly show that the patient experienced marked rapid healing in the recipient area post-surgery. This can be attributed to the patient's individual healing tendency, as well as the minimally invasive tools used for the recipient site incisions.

As shown in the post-operative photos at seven and a half months, the patient benefited greatly from the transplant. Dr. Rose was able to build a flattering hairline and define the patient's face with a relatively small number of grafts. Furthermore, since this operation was performed during the time Dr. Rose was pioneering his Ledge donor closure technique, the patient is able to wear his hair extremely short without exposing evidence of a surgical scar.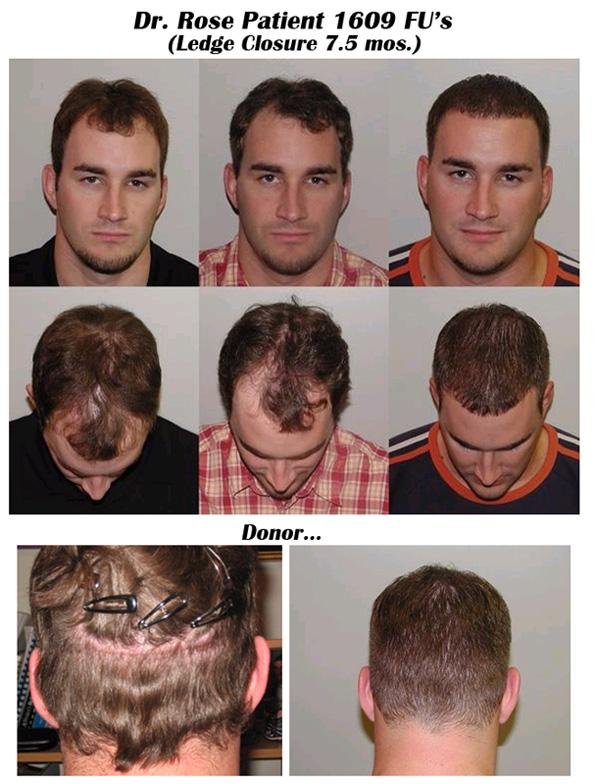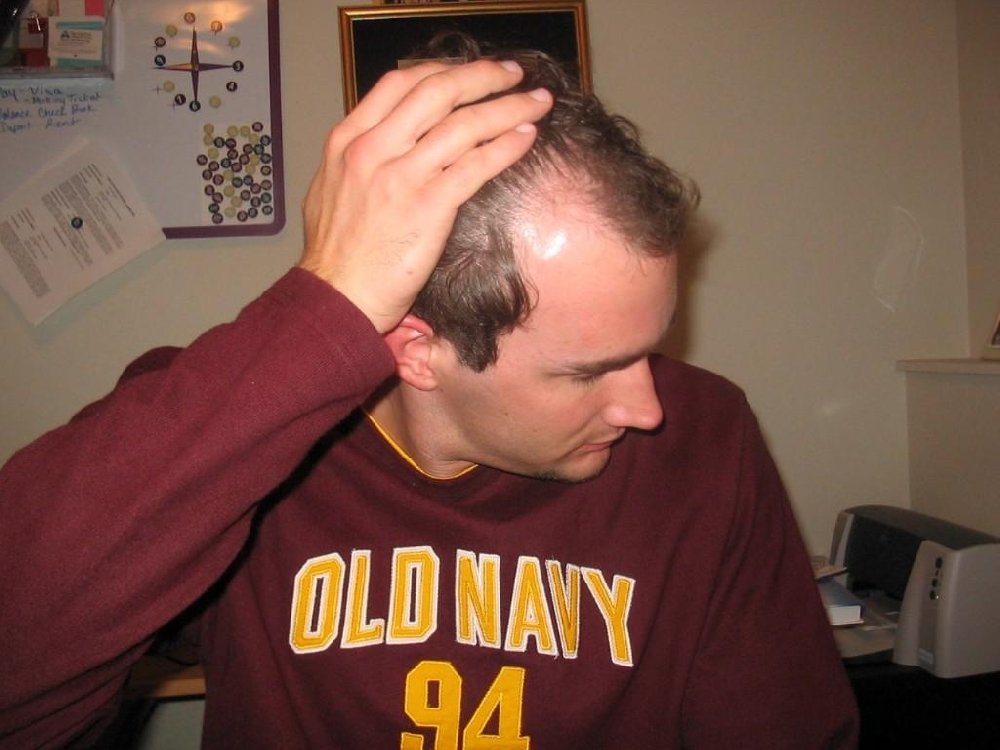 PRE-OP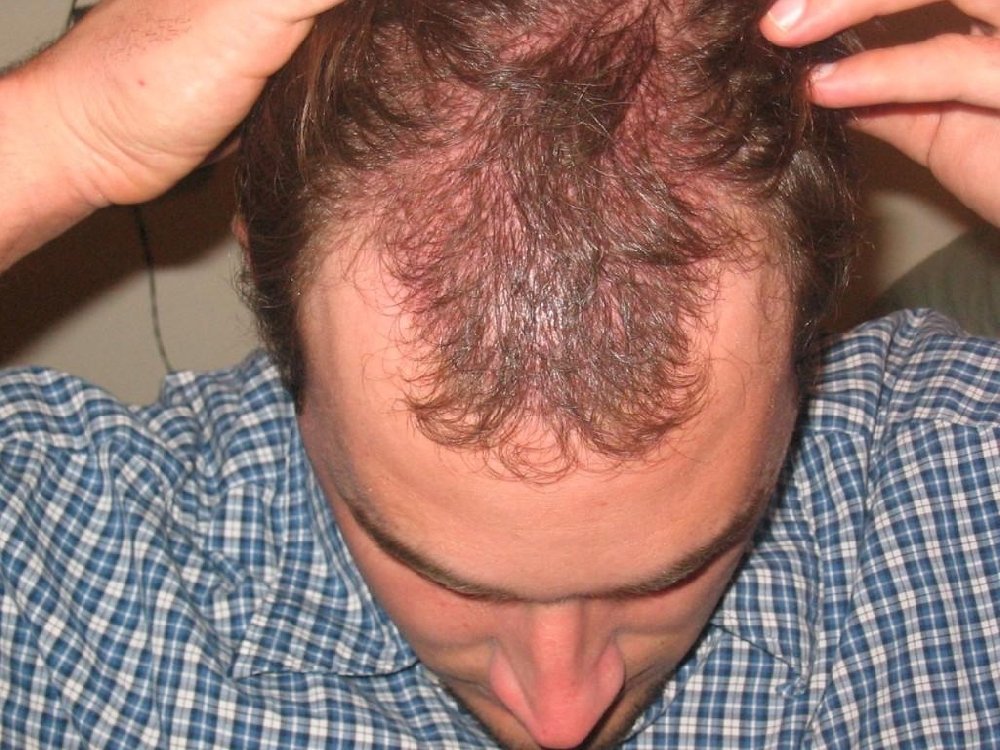 DAY 1 RECIPIENT






DAY 1 DONOR






DAY 10 DONOR






MONTH 7.5 DONOR



















---




TheHairLossCure is located in TAMPA, FL and he is available to meet: NO
---
Complete thread:
Hairline & Ledge Closure Results - Dr. Rose

- TheHairLossCure, 01.05.2007, 03:41

(Hair Transplant)