Dr. Bisanga, Scar Repair via FUE, 5 months
(Hair Transplant)
Dr. Bisanga - scar repair using FUE. 5 months.

594 FUE into previous Strip scar that suffered from necrosis post op from a doctor in Spain. Dr Bisanga placed a low density to give growth the maximum chance and spread to achieve a coverage over the area. Pictures show pre BHR, placement and close up of growth at 5 months post op.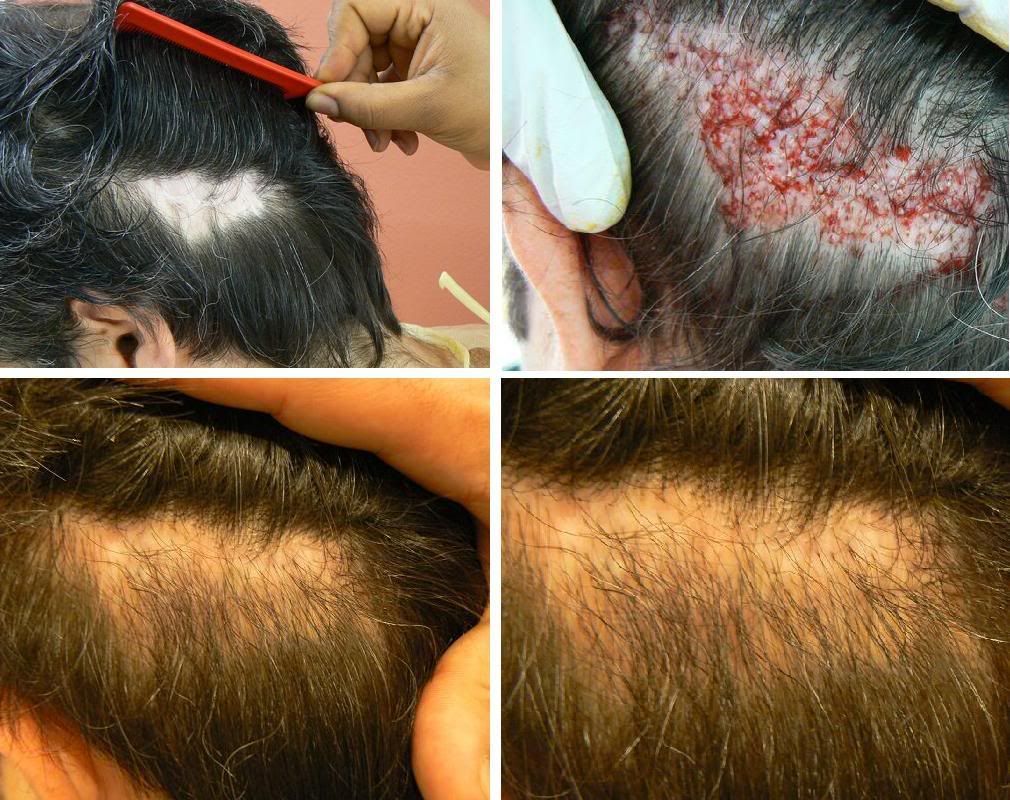 For more patient results, go to www.bhrclinic.com

As a reminder, Dr Bisanga will be available for personal consultations on Saturday May 17th at The Charing Cross - Guoman Hotel Conference Centre, The Strand Central London WC2

Consultations are by appointment only; free of charge and obviously without obligation, the aims are to assess your donor capability against goals and desired technique via either FUE or FUT.

To book your consultation please email info@bhrclinic.com or hairsite@aol.com




HairSite is located in [NA] and he is available to meet: YES
email hairsite@aol.com to arrange a meeting.
---
Complete thread:
Dr. Bisanga, Scar Repair via FUE, 5 months

- HairSite, 05.05.2008, 16:40

(Hair Transplant)

Dr. Bisanga, Scar Repair via FUE, 5 months - Steve78, 05.05.2008, 17:49
Dr. Bisanga, Scar Repair via FUE, 5 months - bverotti, 06.05.2008, 11:36
Dr. Bisanga, Scar Repair via FUE, 5 months - stitchmeup, 06.05.2008, 16:56