Removal of unwanted hair in strange places via CIT
(Hair Transplant)
This patient had a face lift prior to coming to our office. The face lift resulted in an elevation of some beard hair to a region behind the ear. Most of the hair was white or lacked pigment. Hair without pigment will not respond to laser hair removal. Only darker, pigmented hairs will respond to laser hair removal. He had a difficult time shaving these hairs. Therefore, we excised them with CIT. These unwanted hairs will discontinue to grow behind the ears and the patient may even be able to shave his beard in less time.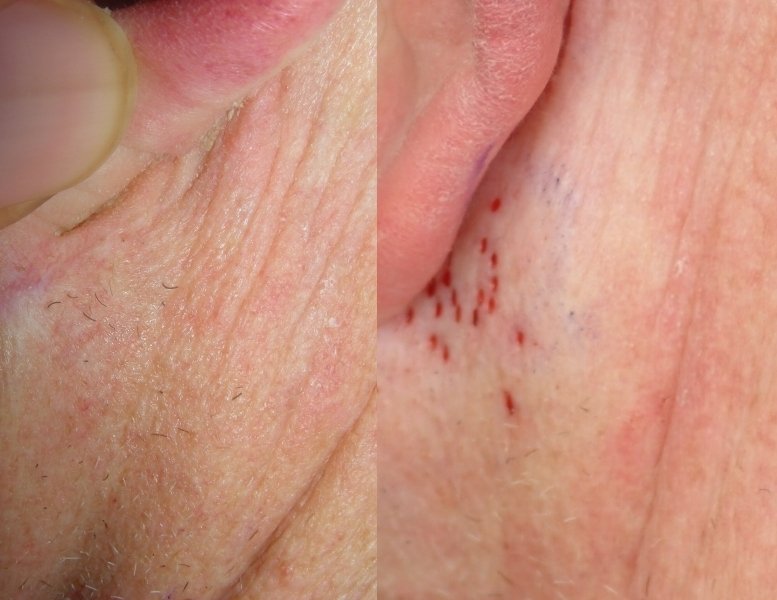 CIT is located in LICENSEES: USA, ASIA, & EUROPE and he is available to meet: YES
email hairsite@aol.com to arrange a meeting.
---
Disclaimer: I am not a physician. My opinions are not necessary those of Dr. Cole. My advice is not medical advice.

Free no obligation recommendation from Dr. Cole:
Toll Free: 1-800-368-4247
---
Complete thread:
Removal of unwanted hair in strange places via CIT

- CIT, 20.05.2008, 03:39

(Hair Transplant)