Progress Photos 6 mos post op.
(Hair Transplant)
I am a repair patient of Dr. Cole's who made the mistake of going to Bosley in the late 70's.
BHT was necessary for my repair. It has worked well hiding 4 mm punch scars in the back. I'm a Norwood 6. I've had somewhere around 3500 BHT spread over 3 surgeries beginning in Dec. 2005. I am 6 mos. post op from my largest, most recent surgery (around 2000 BHT - leg hair). These photos reflect a 95% body hair transplant. The grafts taken so far haven't made a dent in my BHT donor supply. Bosley Medical Group created this slightly ridged pluggy mess of a "hairline" in the late 70's that has proven stubborn to kill off.
I am very encouraged by the results so far. Dr. Cole is not yet happy with the hairline though, and wants to see me again for another surgery sometime in August or September.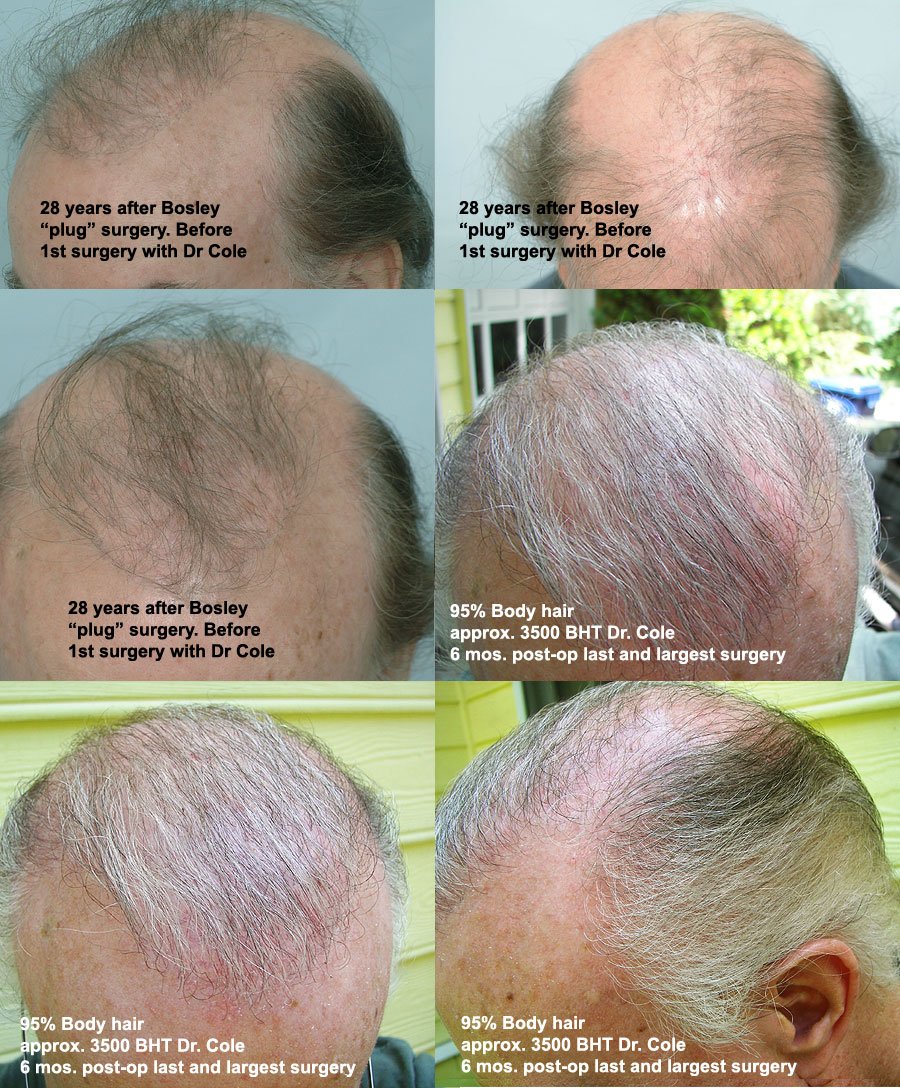 nthmainneighbor is located in [NA] and he is available to meet: NO
---
Complete thread:
Progress Photos 6 mos post op.

- nthmainneighbor, 09.06.2007, 21:13

(Hair Transplant)