1500 CIT treats Class 4A patient - Results at 12 months post op
(Hair Transplant)
Several years ago this class 4A patient had a strip procedure performed before having a CIT (Cole Isolation Technique) procedure done. Through the years, the patient's hair loss progressed and the loss of native hairs on the scalp were replaced with newly transplanted hairs to add density in the receded areas on top of the scalp. Last year, the patient came to Dr. Cole for about 1500 transplanted CIT grafts to maximize the patient's previously strip harvested donor resources. In 2007, the patient's goal was to add density to the top, frontal scalp and temporal points. This patient's donor area is comprised of a very fine caliper of hair with slightly above average hair density of about 190 hairs per cm2 with 180 being average. As you can see, the recipient area requires larger and smaller follicular units of better quality for optimal coverage. The patient recently came in for a touch-up to the frontal hair line and is very pleased with the outcome of the CIT procedure. The patient reported that the CIT was much less painful, caused less soreness and was much less invasive than his prior procedure.


This patient looks much more youthful at 12 months after the CIT treatment and is expecting to see thicker hair in the coming months. Our clinic often uses live patients to show the quality of our work. Dr. Cole discloses the pros and cons of CIT to the patients. We offer several CIT hair transplant preparation methods and also specialize in restoration of the finest facial hair. Often times we show the quality of our work through photography, video or by live patient viewings. We strive to achieve our patients' goals in hair restoration by transplanting fewer grafts for ideal coverage. The freshly positioned follicular unit grafts are placed in the most natural fashion possible without the use of a scalpel or stitches.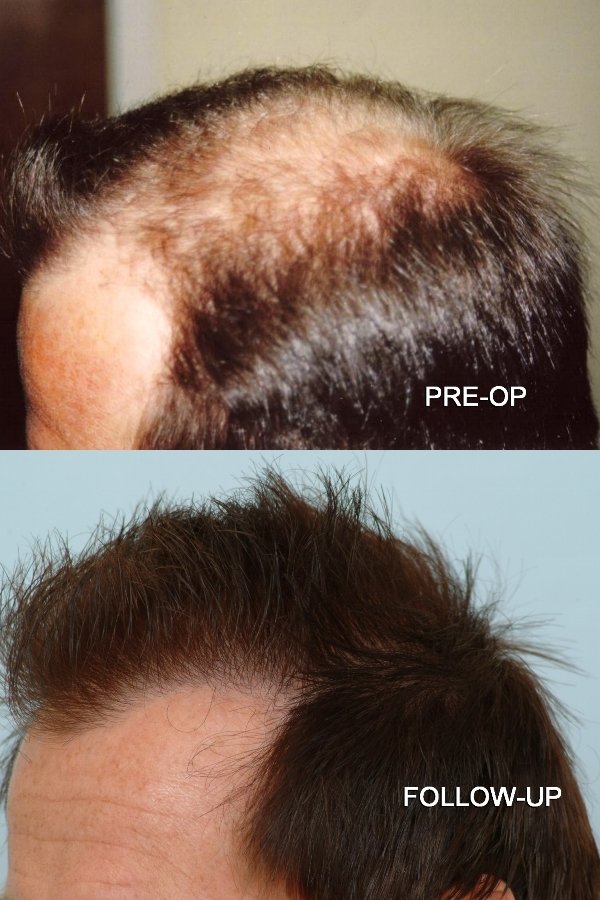 My advice is not medical advice




CIT is located in LICENSEES: USA, ASIA, & EUROPE and he is available to meet: YES
email hairsite@aol.com to arrange a meeting.
---
Disclaimer: I am not a physician. My opinions are not necessary those of Dr. Cole. My advice is not medical advice.

Free no obligation recommendation from Dr. Cole:
Toll Free: 1-800-368-4247
---
Complete thread:
1500 CIT treats Class 4A patient - Results at 12 months post op

- CIT, 16.07.2008, 02:31

(Hair Transplant)