Dr Bisanga 1800 FUE Crown Reconstruction 0-12 plus
(Hair Transplant)


Dr Bisanga - BHR Clinic
FUE Technique
1800 FU
Grown Out 12 months plus

This patient Dr Bisanga placed approx 1800 FU via FUE into the crown area and recreated the natural "spiral". The collage shows before, placement, grown out result and grown out with shorter shaved hair.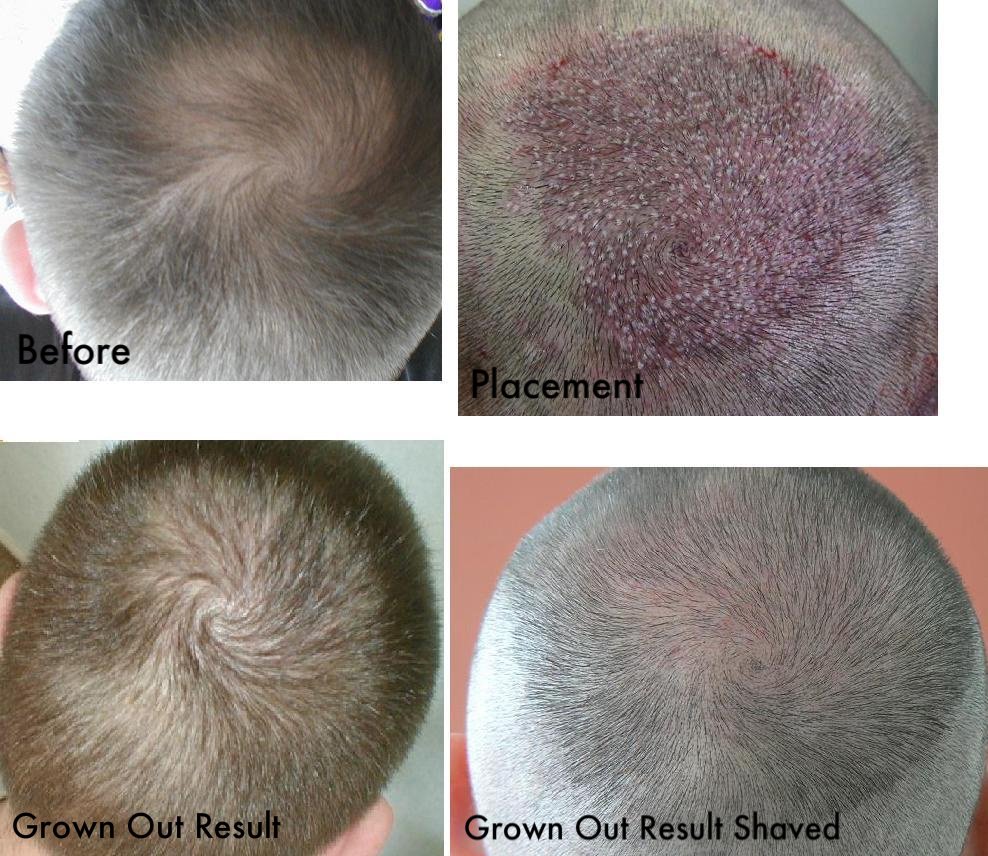 BHRClinic is located in BRUSSELS, BELGIUM and he is available to meet: YES
email hairsite@aol.com to arrange a meeting.
---
DR. C. BISANGA FREE PERSONAL LONDON CONSULTATIONS
info@bhrclinic.com
www.bhrclinic.com
---
Complete thread:
Dr Bisanga 1800 FUE Crown Reconstruction 0-12 plus

- BHRClinic, 11.08.2008, 00:31

(Hair Transplant)