Hair line repair via CIT method - 12 months post-op video result
(Hair Transplant)
This patient came to our clinic in hopes of obtaining a natural looking hair line via CIT. The patient's previous procedure left the hairline very "pluggy" looking and noticeably mis-angled by a strip (FUT) clinic. For our surgical staff to provide corrective treatment on this patient, a plug redistribution session was necessary. In this repair session, we removed large follicular units (2 to 5 hair), dissected them and placed them back onto the hair line for a softer appearance. Often times patients want us to place these dissected follicular units back onto their donor areas to disguise scarring.


Being very displeased with his hair line, the patient contacted us to arrange repair. The purpose of this session was to remove the large grafts on the hair line. The session resulted in the redistribution of approximately 170 plugs that yielded approx. 371 grafts for placement back onto his frontal scalp via CIT. At 12 months post-op, you can now see a more natural result after one day of CIT repair.


Repair can be more difficult to accomplish than a typical hair transplant session. Repair cases also may require more than one session to reach each patient's goals. This patient retuned after 12 months to add single hairs to the hair line for a more softer and full result. The final result can also require up to 12 months to fully mature as the scalp heals and reforms.

We are excited to present another successfully treated repair case and look forward to seeing the end result.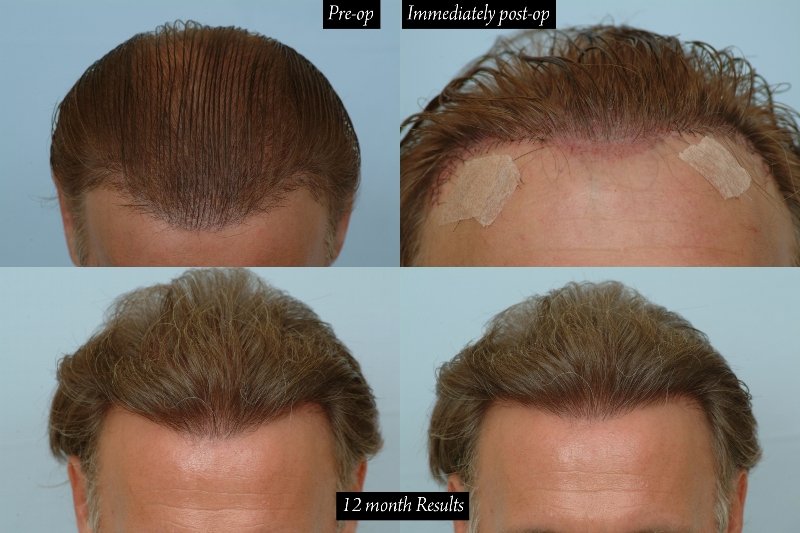 764_file17.wmv




CIT is located in LICENSEES: USA, ASIA, & EUROPE and he is available to meet: YES
email hairsite@aol.com to arrange a meeting.
---
Disclaimer: I am not a physician. My opinions are not necessary those of Dr. Cole. My advice is not medical advice.

Free no obligation recommendation from Dr. Cole:
Toll Free: 1-800-368-4247
---
Complete thread:
Hair line repair via CIT method - 12 months post-op video result

- CIT, 10.09.2008, 19:58

(Hair Transplant)