Eyebrow restoration via BHT - 80 grafts - 2 yr. result
(Hair Transplant)
Hi everyone,

Attached are pre, post-op and follow-up photos of an eyebrow reconstruction performed at our Atlanta clinic in '06. The patient's goal was to restore density in the Eyebrows. Eyebrows are typically made up finer hairs to achieve a soft feathered effect. Approximately 80 body hair grafts were placed into the left and right eyebrows to treat this patient. BHT alone was performed in this case because the patient had very limited scalp donor resource. Before the procedure, the patient was aware of the limitations of body hair and that growth was not guaranteed. Body hair grows at a slower rate than scalp hair and usually grows courser as well. In this case, the advantage of using body hair is that it naturally grows at a shorter length than scalp hair which could allow for easier grooming. This patient is showing positive progress despite the limited scalp hair supply. The result has now matured and appears to look natural. In the end, fuller looking eyebrows enhance the patient's facial features and improve the patient's overall appearance.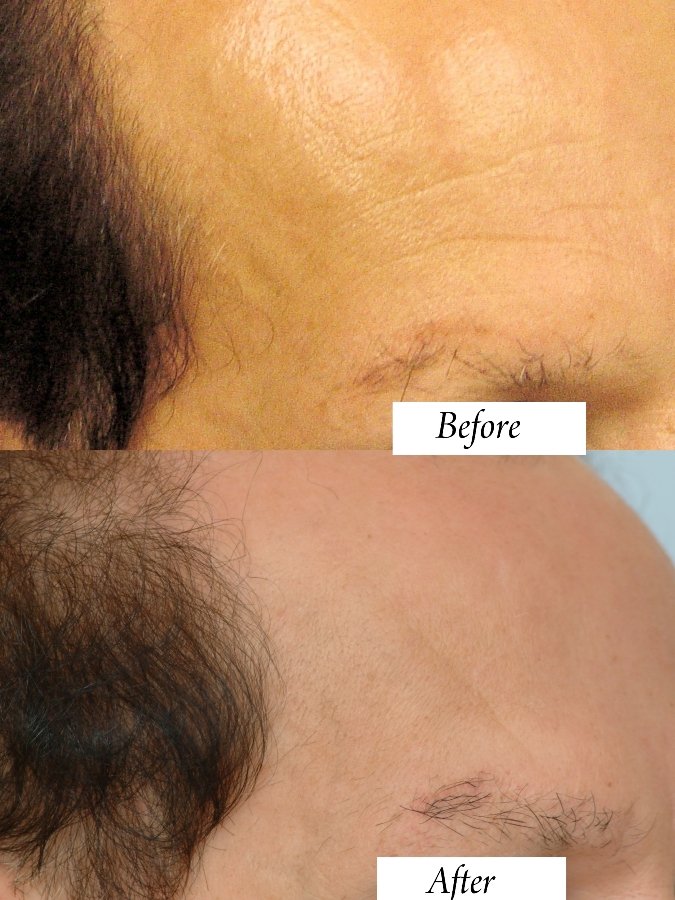 Click here for a free recommendation from Dr. Cole




CIT is located in LICENSEES: USA, ASIA, & EUROPE and he is available to meet: YES
email hairsite@aol.com to arrange a meeting.
---
Disclaimer: I am not a physician. My opinions are not necessary those of Dr. Cole. My advice is not medical advice.

Free no obligation recommendation from Dr. Cole:
Toll Free: 1-800-368-4247
---
Complete thread:
Eyebrow restoration via BHT - 80 grafts - 2 yr. result

- CIT, 18.09.2008, 00:33

(Hair Transplant)