Hair Line Work
(Hair Transplant)


I was asked recently asked about hair line, or more so temple point creation and to show examples. Also, where does a temple start and what has to be considered when designing a new hair line.

I have put together different cases, different hair styles and different temple angles. I should say also that we are not known for placing the same density in the temple points as in the rest of the hair line, most people's temples/recessions have slightly less density than the frontal area of the hair line; also the natural hair characteristics of the person has to be taken into consideration as well as bone of the structure of your face when creating the angles of closure.

We do try to recreate reality and what your hair may have been like it you had kept it, remembering age and facial characteristics. We do not believe that "one hair line/density fits all" and do not follow a "fashion", for example to close off temples if it would not necessarily suit. A hair line frames your face and with a HT is never going to move so it's important it can stand the test of time.

Good hair characteristics, this is not just when being placed in the recipient, but also when the hair is in the donor. The donor area hair characteristics that a good doc. will look at are two areas, density per cm2 and average number of hairs per FU, as depending on the surface area to cover this may have a large impact on the result. Then there is the hair to skin colour differential, curl to the hair shaft and the calibre or diameter of the hair.

Different slit angles will be used dependent on the person's surrounding hair, as well as choosing the hair to place in a specific are, very important in the hair line and temples. You can cheat nature a little to get the most thickness from a small amount of hair but fundamentally you have to follow nature. Good characteristics with high calibre hair, good groups and then well placed slit placement and design come together to give the result. Fundamentally it is a coming together of good hair characteristics and the ability of the doctor to get the most out of the resources, not trying to cheat nature and follow the person's natural characteristics; following these principles will attain a natural result...easier said than done!

I'll not post the entire case history unless you ask because it would get too long winded, just approx. Graft numbers.

1. This is probably the most extreme case we have treated, 2 procedures around 2200 FUE in total, the first was enough but the patient wished to increase the density further and now is around 90-100 in areas. He has very good characteristics that made this possible and shouldn't be considered achievable by everyone. The pictures are before and the result of the 2200 grafts.

BEFORE (placement from first op)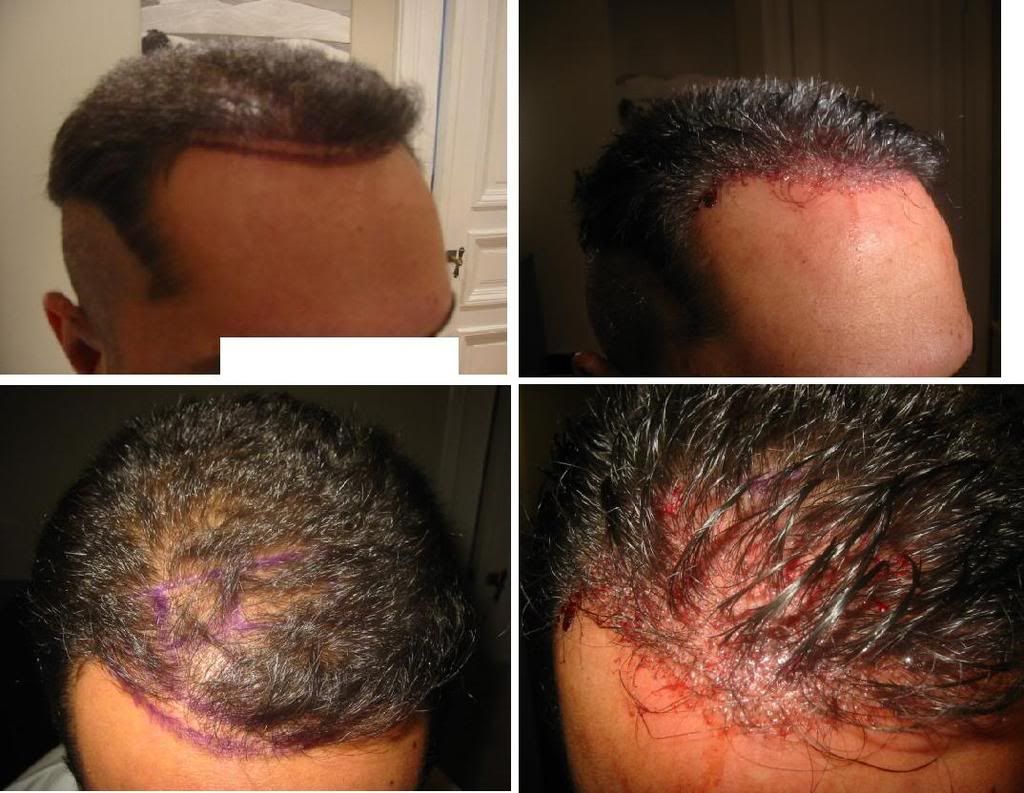 AFTER 2200 FUE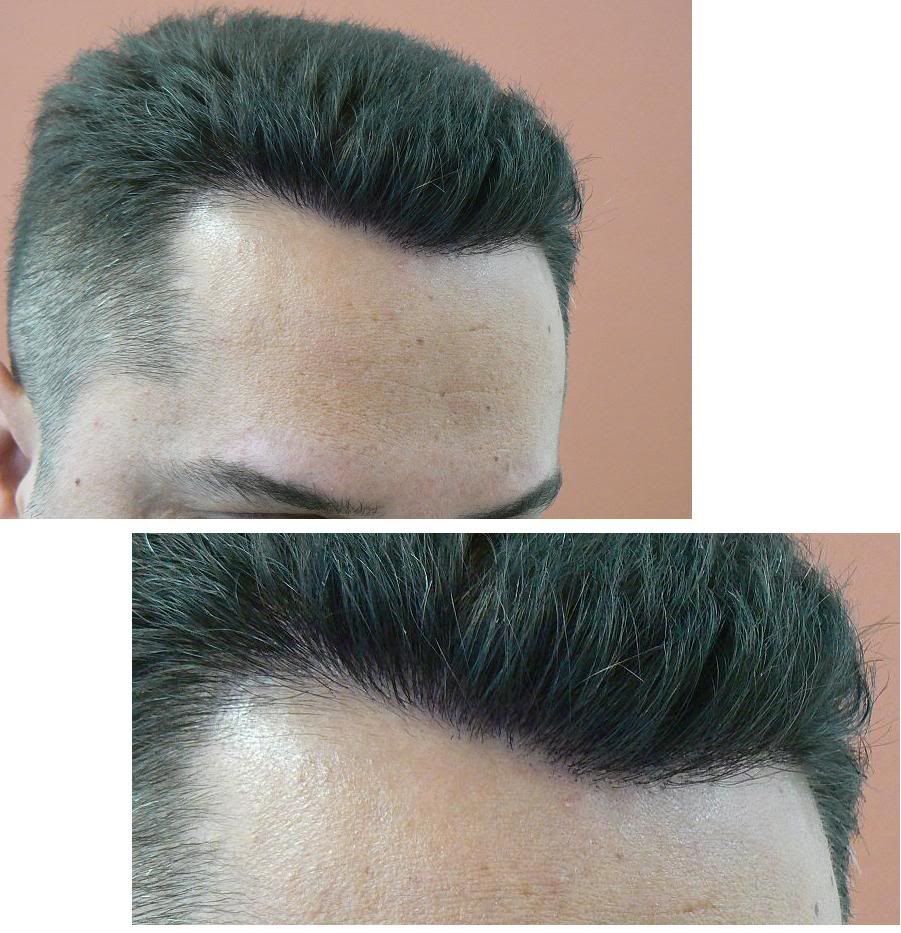 2. Next example is 2113 FUT to rebuild the hair line and round off the temples in to the sides: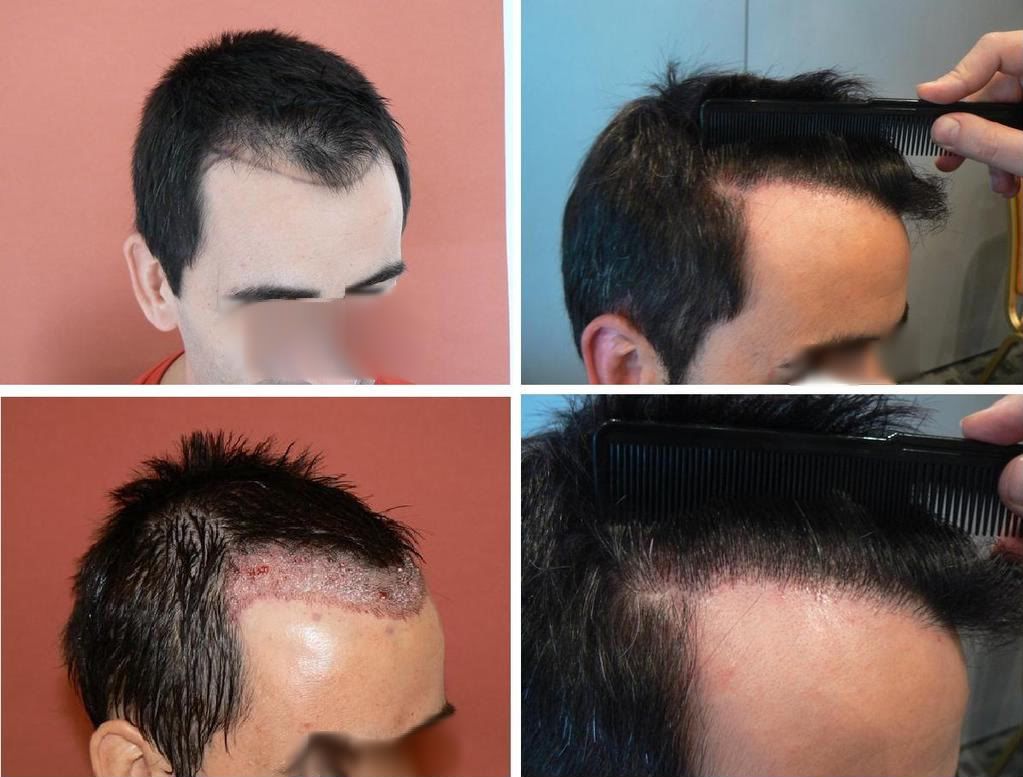 3. This patient had minimal thinning but strong hair characteristics so it was very important to place a high density to ensure the blend between native and placed hair was natural, and the angles of the temples matched his hair line and features. Dr. Bisanga placed 1978 FUE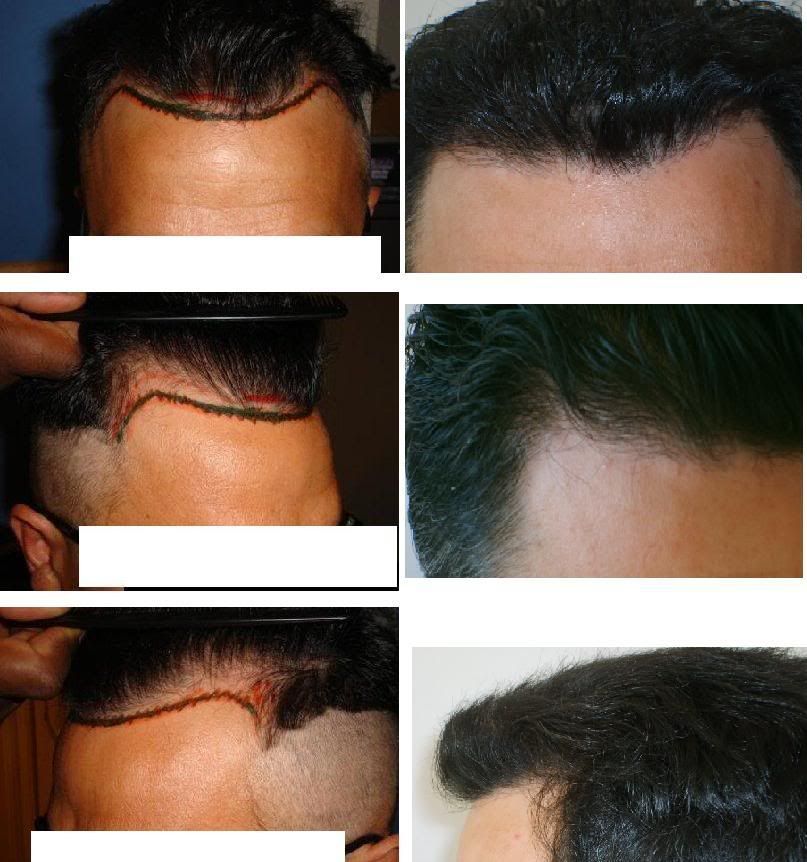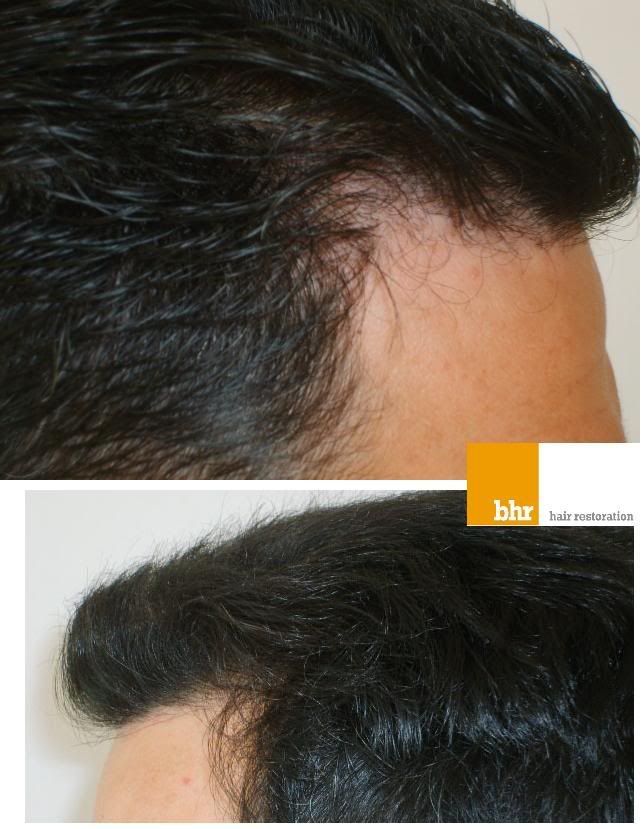 4. This patient was a repair Dr. Bisanga treated with 3102 FUE, from memory approx 1800 in the hair line and the remainder in the crown, I will check. The pictures show before design and 15 months post op growth.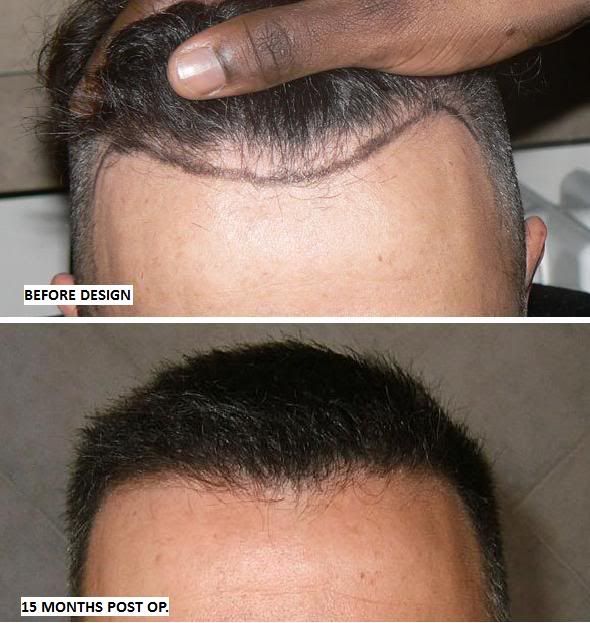 5. I will post the entire case soon; hair line repair and major plug removal; two procedures of 2400 and 16222 both FUE.


BEFORE 1ST OP





AFTER RESTORATION & TEMPLE REBUILD






6. This 3734 FUT patient had miniaturisation from the hair line throughout the centre,






7. 1465 FUE Hair Line & Temple Reconstruction








BHRClinic is located in BRUSSELS, BELGIUM and he is available to meet: YES
email hairsite@aol.com to arrange a meeting.
---
DR. C. BISANGA FREE PERSONAL LONDON CONSULTATIONS
info@bhrclinic.com
www.bhrclinic.com
---
Complete thread: