Dr Bisanga 2119 FUE 0-7 Months, Hair Line Frontal 1/3
(Hair Transplant)


BHR Clinic- Dr. Christian Bisanga
Technique: FUE
Graft #: 2119
0-7 Months Post Op

Hair Count: 1 Hair 476 2 Hair 821 3 Hair 762 4 Hair 60

The goal in this case was to rebuild a conservative hair line and frontal third whilst preserving his donor area because of future hair loss and the fact he only has an average density in his donor. To his advantage his hair characteristics help with this conservative approach, for example his hair to skin colour is lower. Dr. B placed less than 2200 FUE in an area that many times will need close to 3000 grafts.



Pictures are pre op, placement, 7 months post op with comparison of before.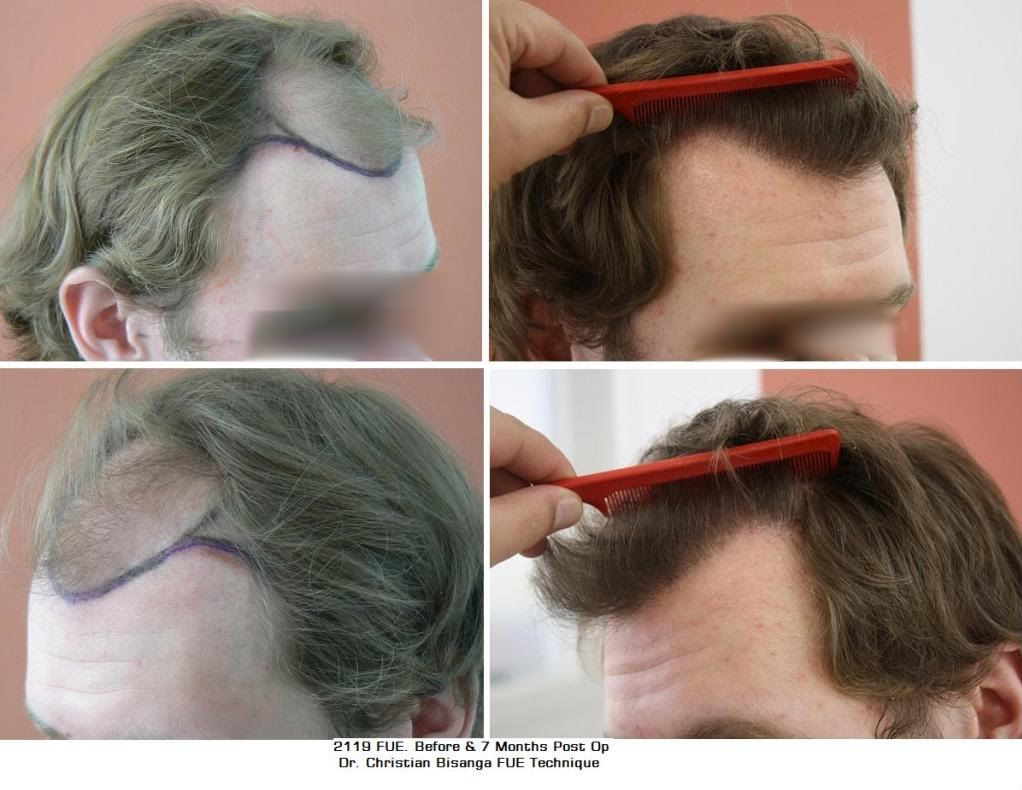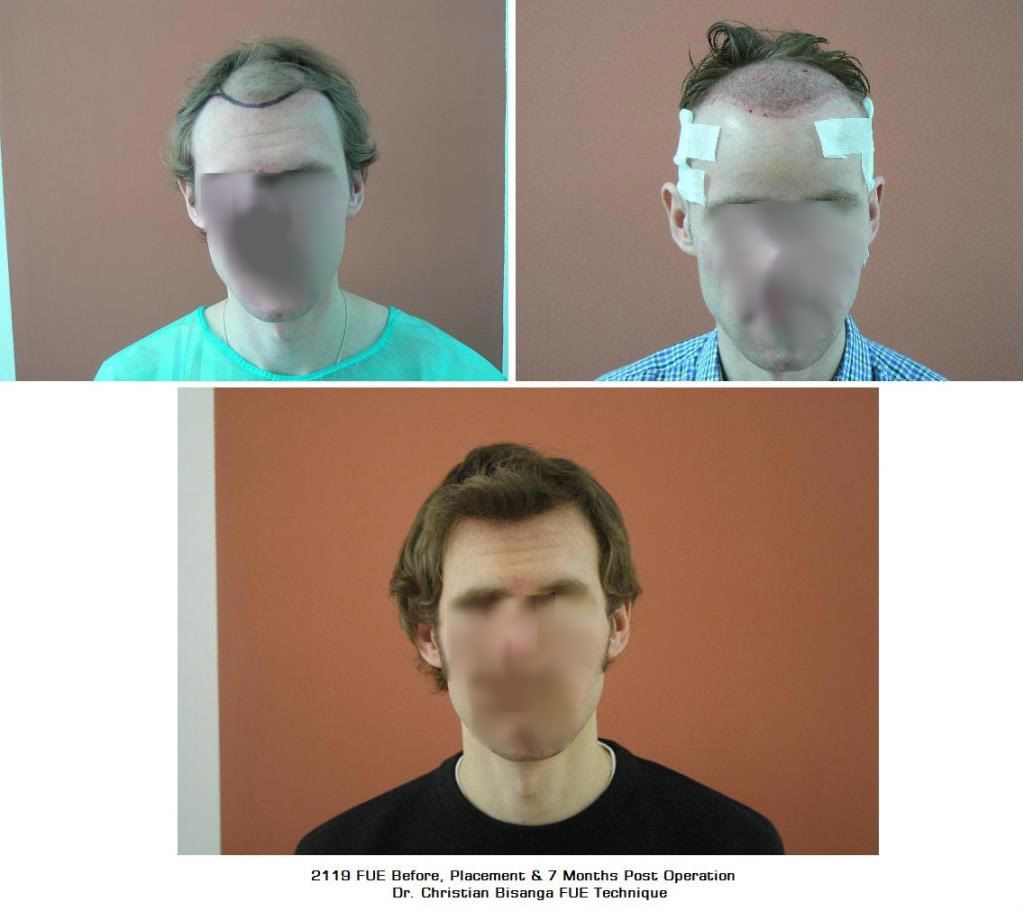 BHRClinic is located in BRUSSELS, BELGIUM and he is available to meet: YES
email hairsite@aol.com to arrange a meeting.
---
DR. C. BISANGA FREE PERSONAL LONDON CONSULTATIONS
info@bhrclinic.com
www.bhrclinic.com
---
Complete thread:
Dr Bisanga 2119 FUE 0-7 Months, Hair Line Frontal 1/3

- BHRClinic, 18.12.2008, 17:40

(Hair Transplant)