Photos Attached - MJ's Routine - Chime in
(Drugs & Medications)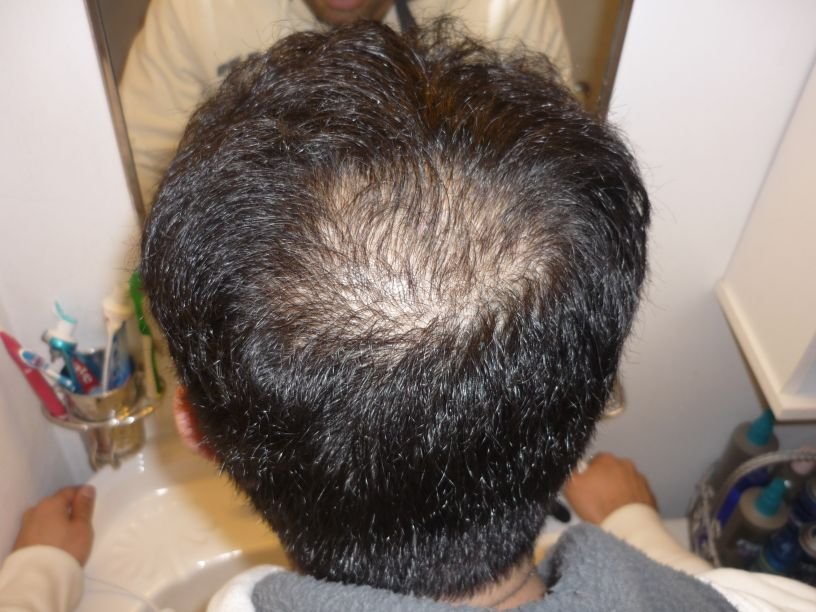 How bad is my crown and what are the chances of bringing it back to life? All bets are in....

Here is a shot of my crown at it's current state.

I will be using the following regime for to return my crown to its throne (natural full state). Please note that I am a really good responder to hair loss treatments especially minoxidil. I dont recall side effects from over a yr usage from fin long ago as well.


Dutasteride - 2.5 mg daily first 8 months, drop to 0.5mg daily

Minoxidil 5% - 1x Mornings Daily

Xandrox 15% Plus - 1x Nightls Daily

Nizoral Shampoo 2% - 3x weekly / or EOD

Saw Palmetto - 320mg Daily

MSM - 7,000 mg Daily

Fish Omega 3 Oil - 1000 2x Daily

Vitamin B Complex

Biotin

Ginkgo Biloba

Ginseng

Tongkat Ali



I also workout 6-7 times per week 2-3 hrs per day along with aerobics every other day so some of the above noted are also needed for my personal gym routine as well. I don't think it would be necessary to list to supplements I take for the gym as they're pretty much irrelevent but I will do so just for the curious mind...

NoXpode

Nitrix - (A vasodiolator. It increases the diameter of your veins to allow nutrients to pass throughoutt he body and travel at a faster rate in the blood. Taken in conjuction with Ginkgo Biloba cause miracles. Have heard these two alone helped in hairloss)

250 grams of protein daily
Live a Healthy Life style but rarely sleep.




mj2003 is located in TORONTO and he is available to meet: YES
email hairsite@aol.com to arrange a meeting.
---
Complete thread: