Class 3V 1040 CIT to Top results-Dr. Cole
(Hair Transplant)
This class 3V, potential class 5 patient came to our clinic in the winter of 2007. This patient's hair loss pattern was somewhat similar to a Ludwig pattern. This pattern is an overall thinning that is typical of female hair loss. The patient has about average donor density of 180 hairs per square centimeter. Years prior to treatment, the patient began using Finasteride to maintain native hair (non-transplanted). The patient's goal was to obtain conservative, natural looking coverage to the top and front region. Our surgical team successfully transferred approx.1040 CIT grafts to the area.

The patient is now wearing a long hair style without looking too thin. In the future, the front and top may be thickened to increase density if necessary. Our outlook on aggressive procedures is that these procedures may aide in over taxing patients' donor resources. The purpose of conserving donor resources and medical therapy is to enable patients with an optimal chance to combat additional loss. A long term and short term plan should be given to all patients. Patients should be given recommendations along with the pros and cons of procedures, all possible side-effects, and pertinent hair restoration information.

This happy patient is now able to wear a long or short hair style with confidence. The patient may be satisfied with the results, but can always add more density.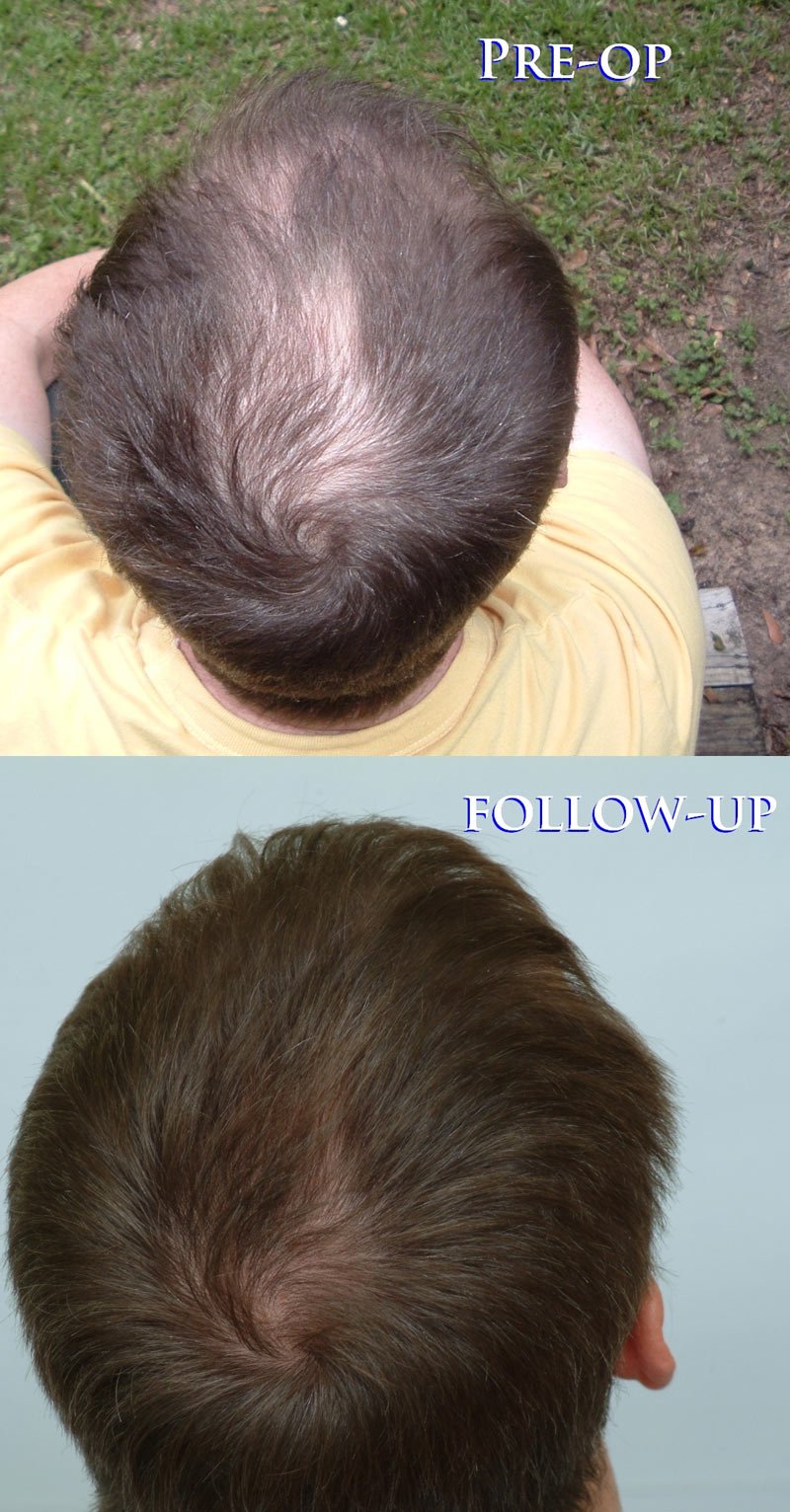 forhair is located in [NA] and he is available to meet: YES
email hairsite@aol.com to arrange a meeting.
---
Regards,
-----------
Disclaimer:I am not a physician. My opinions are not necessarily those of Dr. Cole.

Dr. Cole is a sponsor of HairSite. Rankings on HairSite are based on # of successful patient results posted and not affected by sponsorship. Any clinic or doctor can post their patient results in HairSite forum and earn a point for every successful result posted. It is not the mandate of HairSite to track failed or unsuccessful results, readers are advised to do their own research carefully before making a decision about hair transplant and not rely solely on our ranking system.
---
Complete thread:
Class 3V 1040 CIT to Top results-Dr. Cole

- forhair, 26.10.2009, 14:46

(Hair Transplant)