7000 FUE/BHFUE Restoration, 5 ops 3 years
(Hair Transplant)
I was 37 when I decided to look into having a hair transplant in a big way; back in 2006 I had extensive hair loss, a Norwood 6 sufferer with diffused loss throughout the scalp and crown.

Having had a shaved look for many years I decided upon FUE surgery to get my restoration. Although my loss was extensive, I had a much better than average FU count per cm2 in my donor.

My long term aim was total coverage, hair line to crown with only FUE, or possibly using body and beard hair. Over the last 3 years and to date I have had 5 procedures (first op circa 2000 grafts not Dr. B) and have used around 6500 Scalp FUE and 600 BH, mainly beard hair. Dr. Bisanga reworked my hair line and frontal area with the scalp hair FUE taking me back as far as the crown. Dr. Bisanga tested BH, both beard and chest hair in one procedure and now I am using beard and upper chest hair together to cover the crown.

My graft count to date is slightly over 7000 with FUE using scalp and BH; the body hair has been a saviour for me being able to complete my restoration (not finished quite yet, but not far to go). The upper chest hair calibre blended very well with my scalp hair, the beard hair being a little coarser initially but that over time is becoming softer to the eye and touch.

I maintain my native hair still, at 40 plus now I'm not immune from hair loss, recently changed to saw palmetto and even noticed a little improvement in growth, my regime also includes MSM, drinking plenty of nettle and green tea. I also recently started using Alpecin shampoo.

This post will not show every photo of every surgery [for more detail see my site in the signature], but will give an idea of the loss to the coverage I have to date. I have in those three and a half years come a long way and nearly at the end of my personal Hair Transplant journey. My last operation was May 2009 so I still have plenty of growth to come and will update accordingly.


Starting point.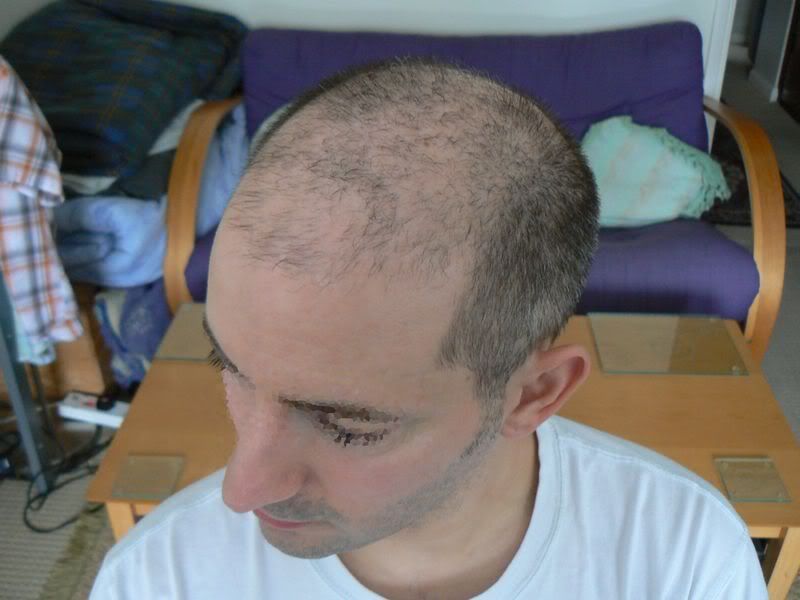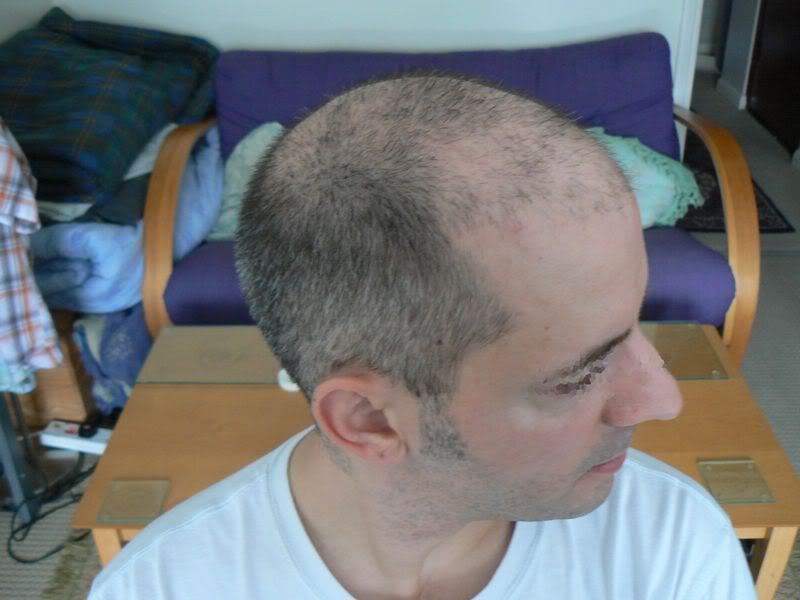 Placement of first BHR surgery.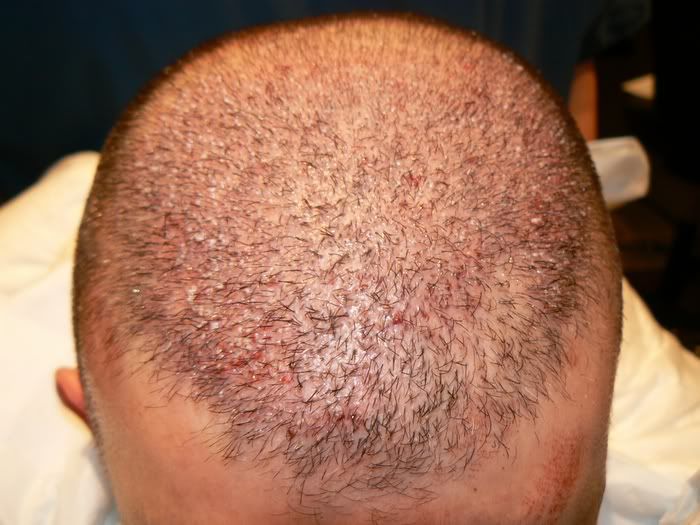 Post first BHR surgery





2nd BHR op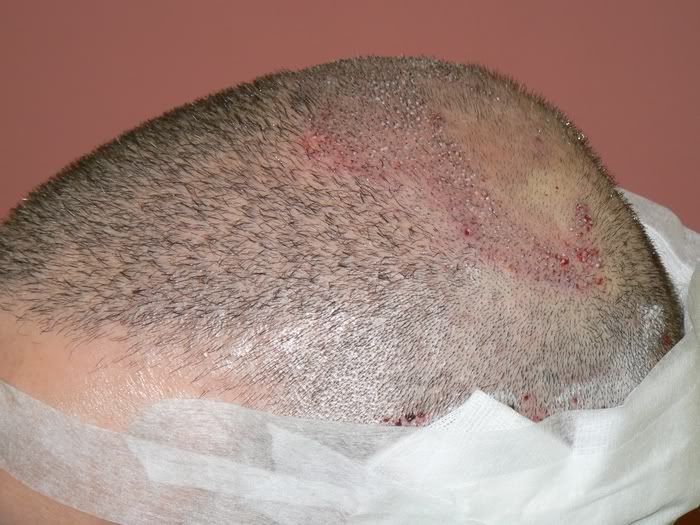 Post 2nd BHR op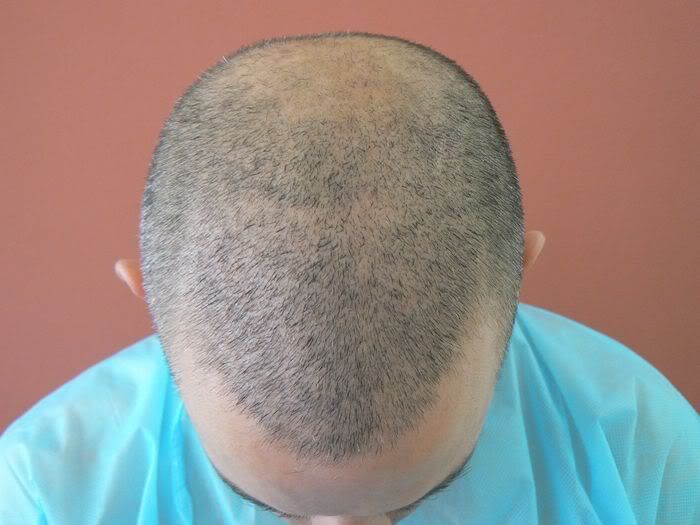 Beard Hair FUE Extraction





Placement of Beard with Scalp hair to upper crown






5 months post last operation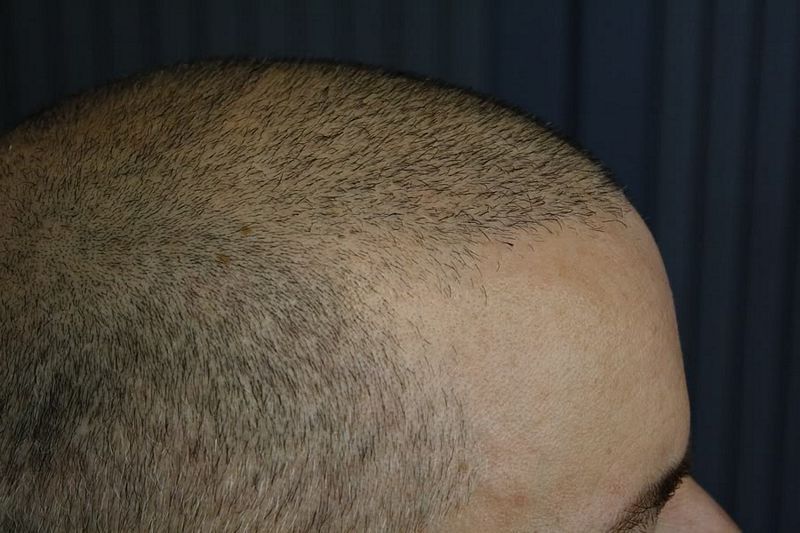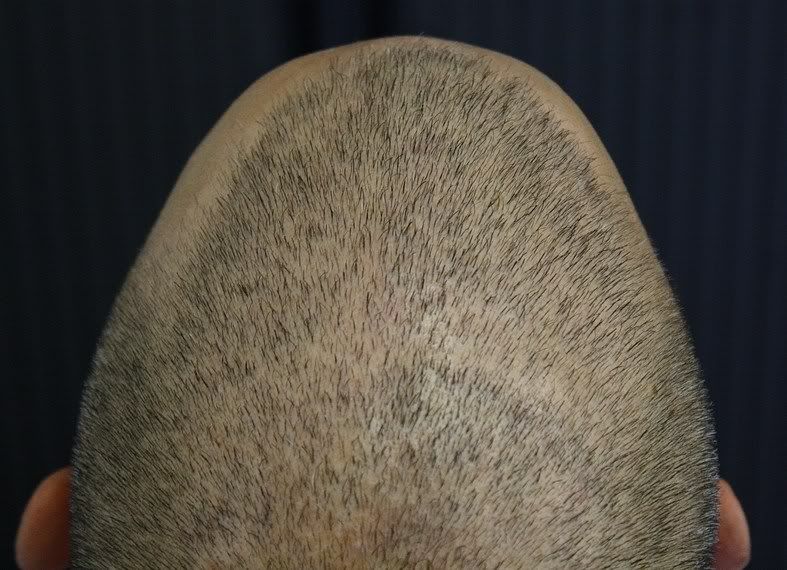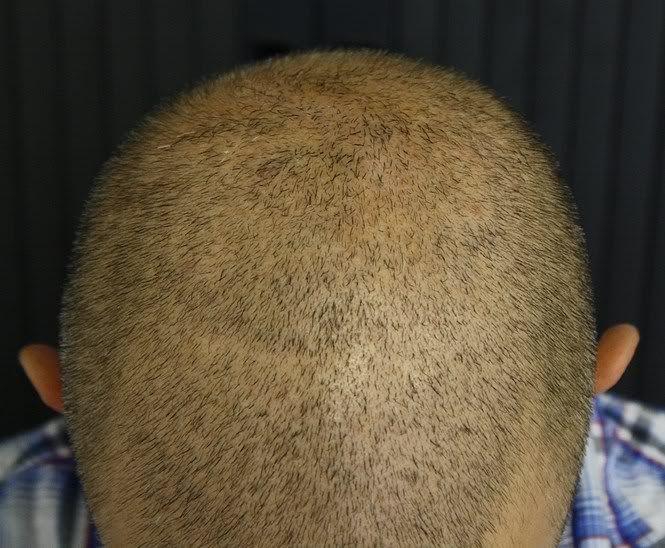 SL is located in BELGIUM and he is available to meet: YES
email hairsite@aol.com to arrange a meeting.
---
BHR Clinic Advisor
www.bhrclinic.com
6 procedures, 8000 FUE
===
Dr. Bisanga is a sponsor of HairSite. Rankings on HairSite are based on # of successful patient results posted and not affected by sponsorship. Any clinic or doctor can post their patient results in HairSite forum and earn a point for every successful result posted. It is not the mandate of HairSite to track failed or unsuccessful results, readers are advised to do their own research carefully before making a decision about hair transplant and not rely solely on our ranking system.
---
Complete thread: