Is Dr. Gho using false photo evidence in a peer-reviewed journal?
(Hair Multiplication & Stem Cells Treatment)
Dr. Gho has published an article in the "Burns" Journal, regarding his HST method of "hair multiplication". The article was accepted on Sept-2010.

In this article, Dr. Gho shows before and after photos of a patient who underwent the HST technique.

These photos are supposed to prove that the donor area regenerates after extraction of 3858 grafts.

But when you look closely, you see that in the after photo:
-hairs grow in different direction.
-and the bandage fits against the head in a different angle.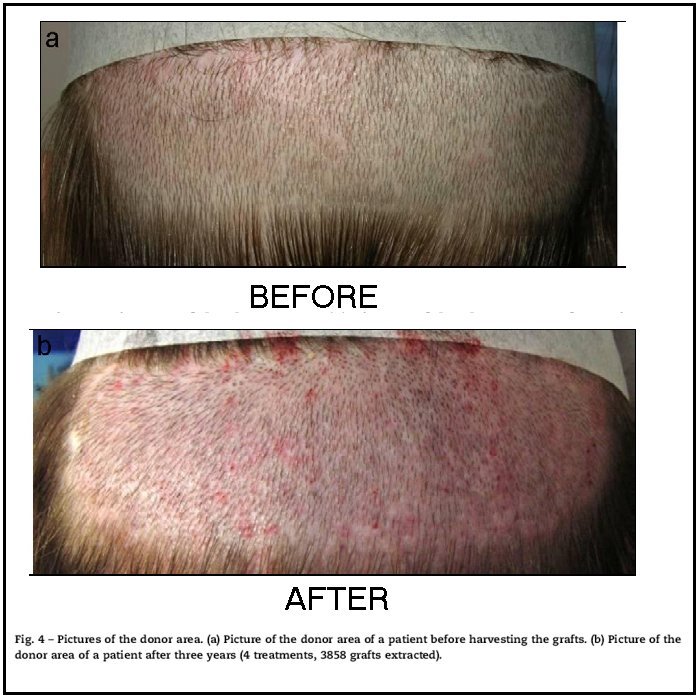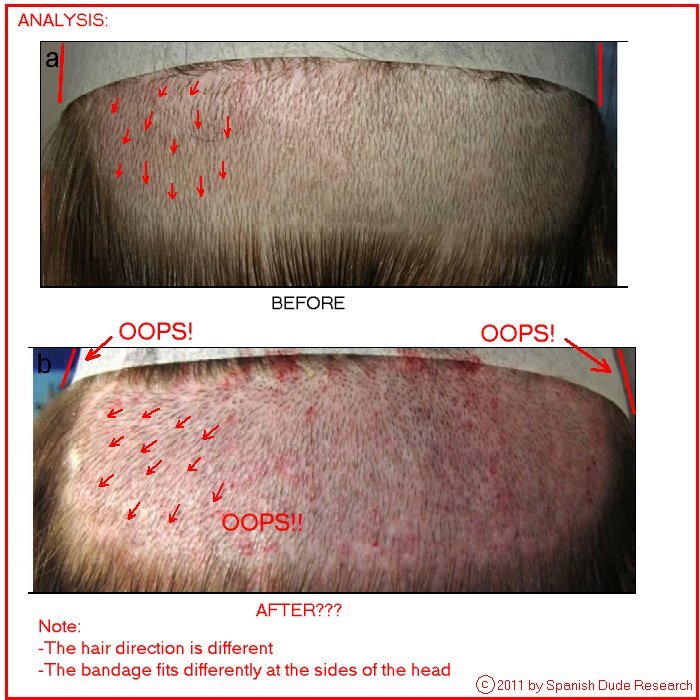 Spanish Dude is located in [NA] and he is available to meet: NO
Thread locked

Review Post
---
Complete thread: