Dr. Jones, patient Mike, 2700 grafts Strip, 15 months
(Hair Transplant)
Before



Before



Before



=======================

Day 2 picture - One day since my surgery and I feel pretty good. I had a 2700 graft strip procedure. The redness on the top of my head isn't painful at all - I took the recommended pills for the swelling and they seem to be working great. My only discomfort is my scalp is a little itchy and tight. Even though it's only been one day, I was able to function normally; as if nothing had happened.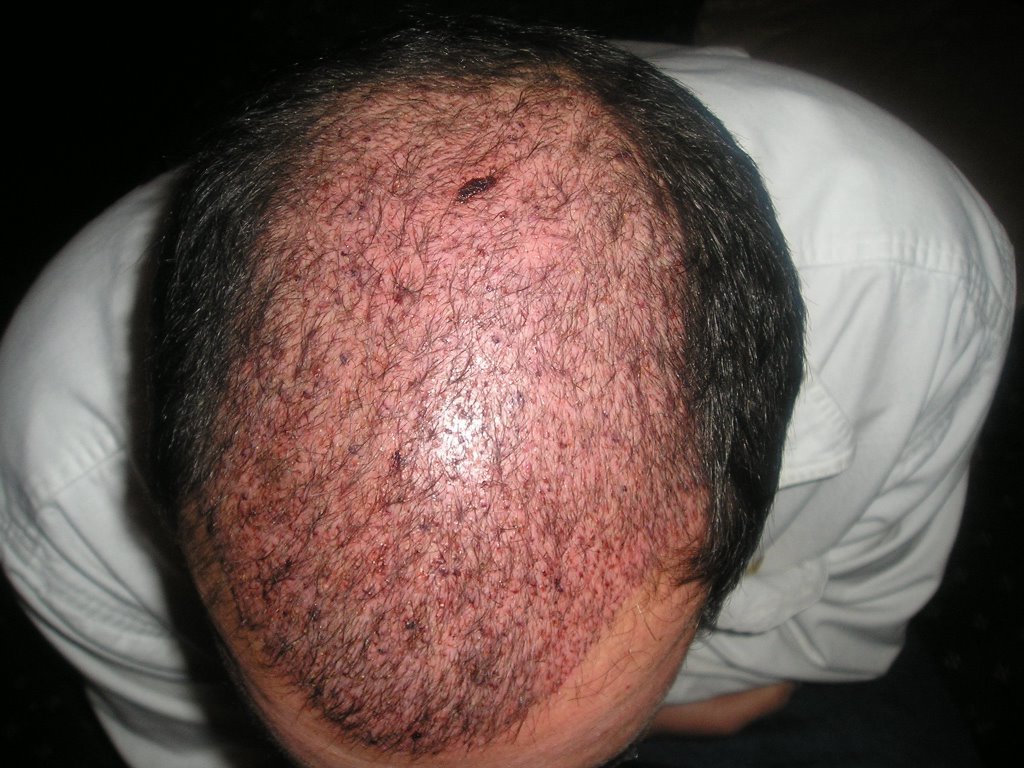 Day 3



Day 4 - Today I went to work for the first time since the surgery and was able to perform work through the the day without any discomfort. There has been some visible swelling around my eyes, but this was to be expected. There is no pain on my head where I had the work and the redness has lessend considerably. Feeling good - anxious to see those hairs coming in.



=======================
Day 5



Day 6



Week 2 - eleven days since the transplant and all of the crust has fallen from my head.



========================

10 weeks - It has been 2 months since my surgery and I feel more confident everyday. The numbness on the top of my head continues but I have begun to notice the growth of very small spikey hairs. Finally there was no change for the longest time and now I feel the growth starting to occur. I will keep you updated with the changes as they occur



5 months - It has been 5 months since my operation and I am starting to see the results. Actually the other day I went to get a hair cut and the barber did not even know that I had done a hair transplant. It was a great feeling! I recommended your clinic to him. (since he was bald of course)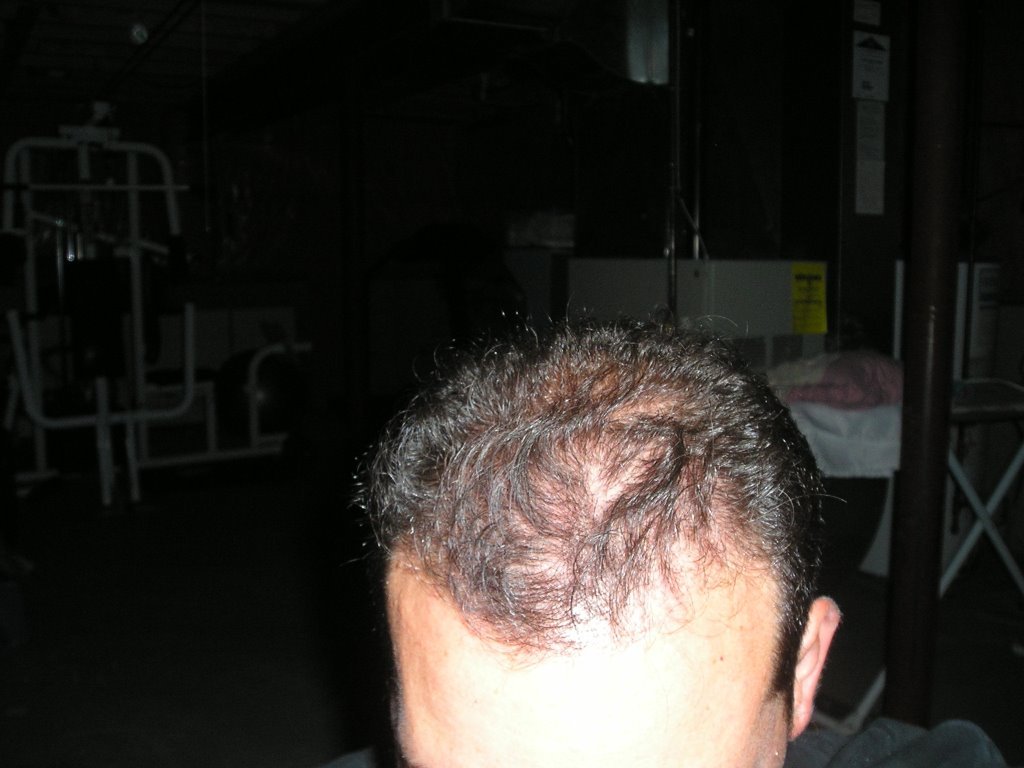 15 months - Well it has been over 15 months since I had my transplant done. I have had some great compliments from my barber. He told me that if I had not told him it was a transplant he would never have known.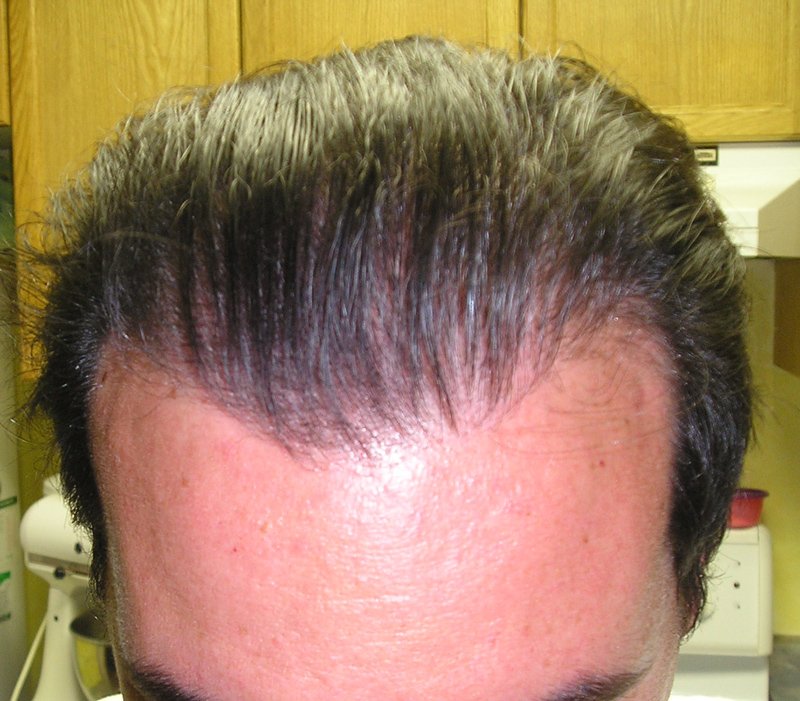 The above taken from Dr. Jones' blog page.

For more patient results, please go to Dr. Jones' website at
www.torontohairdoctor.com




HairSite is located in [NA] and he is available to meet: YES
email hairsite@aol.com to arrange a meeting.
---
HairSite.com
email: hairsite@aol.com for a free consultation
=====================================
reminder:
1. Scalp Micro Pigmentation - the latest in hair restoration.
1. Hairmax Lasercomb: medical device cleared by the US FDA
2. Instant Hair Thickening Fibers - 10 PACK DEEP DISCOUNT PROMO
3. Privacy Statement & Terms of Use
---
Complete thread:
Dr. Jones, patient Mike, 2700 grafts Strip, 15 months

- HairSite, 12.08.2007, 04:50

(Hair Transplant)

Dr. Jones, patient Mike, 2700 grafts Strip, 15 months - marco, 12.08.2007, 09:55
Dr. Jones, patient Mike, 2700 grafts Strip, 15 months - hairtech_, 12.08.2007, 17:34