EUREKA--COULD BE!
(Hair Loss Supplements)
» » High doses no
»
» There is no increase at doses of about 1000 IU in serum levels (In many
» studies in humans)
» Only at doses close to or greater than 5000 IU.
»
»

» Heaney (2003) Human serum 25-hydroxycholecalciferol response to extended
» oral
» dosing with cholecalciferol
»
»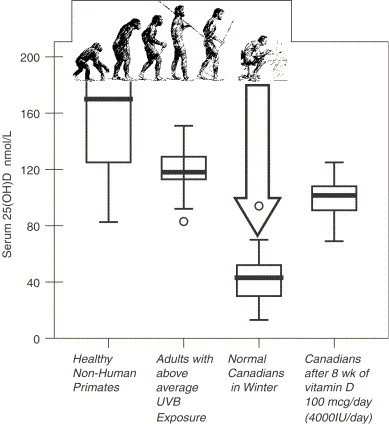 » Vieth (2006) What is the optimal vitamin D status for health?
»
»
» Nude mice were treated with different vitamin D3 analogs at doses that
» we had previously found to be the highest dose without inducing
» toxicity (hypercalcemia). Vitamin D3 analogs seem to act on keratinocytes
» to initiate hair follicle cycling and stimulate hair growth in mice that
» otherwise do not grow hair.
»
» Vegesna (2002) Vitamin D3 Analogs Stimulate Hair Growth in Nude Mice
»
»
»
» I'm taking a month ago (10,000 IU). In a few months post the photos.

are you saying you are getting regrowth?

if so how long have you been thinning?




HanginInThere is located in MANILA(UWISHURHERE) and he is available to meet: YES
email hairsite@aol.com to arrange a meeting.
---
Recommended Hangin Regimen
Maxi Hair by Country Life 2/day
Saw Palmetto 320mg/day
Beta Sitosterol 125mcg/day
Pygeum 500/day
Nettles 500/day
Kal Amino Max 2/day
---
Complete thread: