Eyebrow Transplant,
at Dr. Hakan Doganay's AHD clinic located at at Liman Mah. 32. Sok. 14/12 Konyaalti / ANTALYA 07400 Turkey.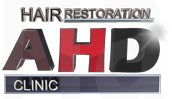 All human interaction begins with eye contact so as you can imagine losing one's eyebrow can be a very traumatic experience for one's self esteem and confidence. For many, losing one's eyebrows can be even more devastating than going bald.Eyebrow loss can affect both men and women as we age. Sometimes, it happens as a result of injuries in an accident.
Fortunately, eyebrow loss can now be easily corrected at Dr. Hakan Doganay's clinic in Turkey. 
This problem can be overcome by transplanting in some special areas in the eyebrow using FUE. Not only can Dr. Doganay restore an existing eyebrow, he can also create a brand new eyebrow with a slightly different contour than what you were born with. This is particularly helpful to the aging population who desire a slightly younger look around their eyes without having to undergo a full fledge eyelift. The transplanted eyebrows usually last a long time with little or no touch up required.
However, please also note that eyebrow restoration is a more delicate procedure when compared to scalp transplant. Eyebrow surgery requires more skill since the eyebrow is almost parallel to the skin. At Dr. Hakan's clinic, their revolutionary Choi Implanter pen is a great asset for all eyebrow procedures as it makes it possible to create delicate angle changes along the eyebrow and create a more natural appearance.
The whole process takes 3-4 hours. Dr. Hakan typically uses about 200-300 grafts for women, 300-400 for men into the two eyebrows.