European Hair Research Society Meeting UK Jun 2023
June 14
@
8:00 am
–
June 16
@
5:00 pm
Sheffield England
This is the 20th meeting of the European Hair Research Society, held every two years, and is a major event in the calendar for those with an interest in hair, including specialist physicians, dermatologists, surgeons, cosmetic scientists, and researchers from academia and industry. The Society focuses on research that covers a variety of disciplines including but not limited to basic biology, clinical disorders and cosmetic science.
The meeting will be held in the city of Sheffield in the UK.
Registration is open now with discounted rates for society members. Abstract submission is also open. Several travel grants available.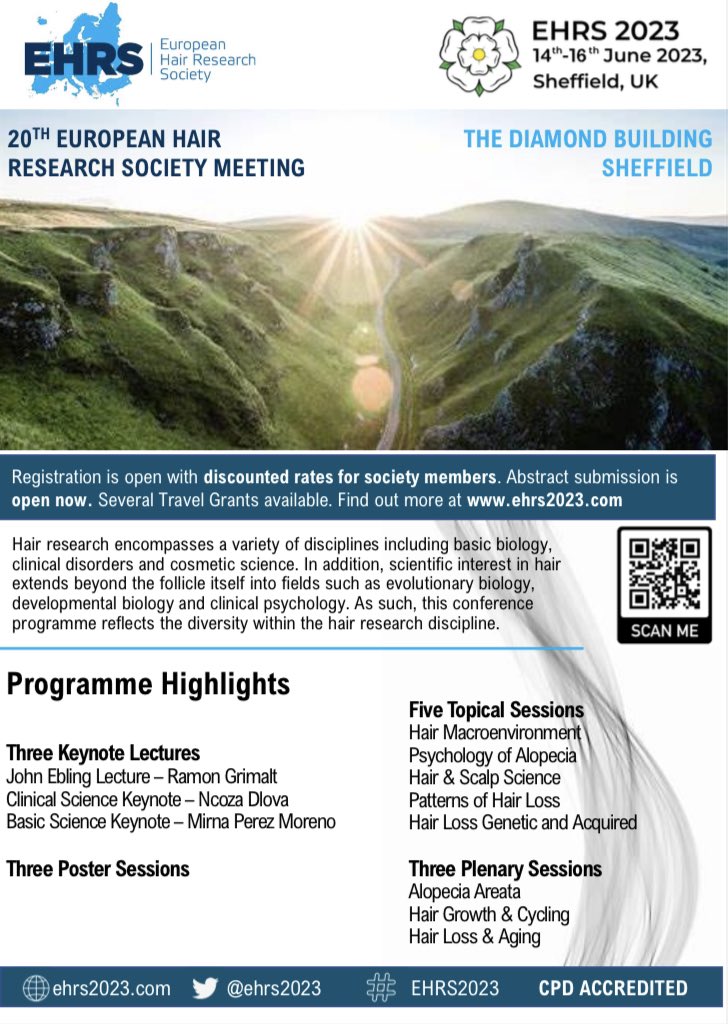 EHRS
0114 299 5922
enquiries@eventmanagementdirect.co.uk
Have an upcoming event in hair loss, hair restoration? Free to submit below.