November 1
@
8:00 am
–
November 4
@
5:00 pm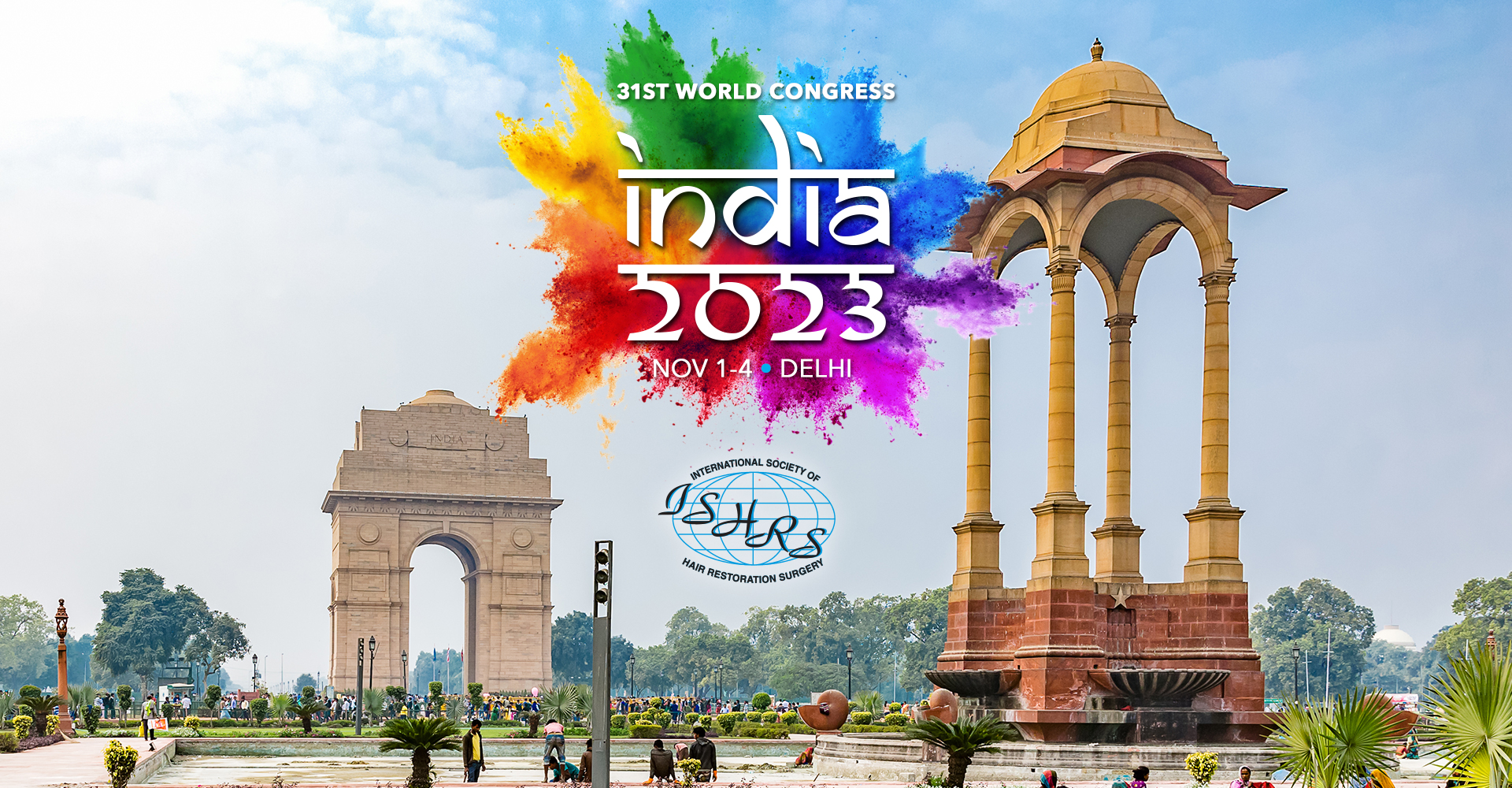 The ISHRS 2023 Big One will land in Delhi, India! Please mark your calendars and plan ahead for this special extravaganza with much cultural flair. We are planning optional pre-and post-tours as well. Namaste!
A message from Dr. Kapil Dua, President of ISHRS:
"I'm delighted to announce that the International Society of Hair Restoration Surgery is coming for their 31st Annual World conference to Delhi, the heart of India. It's going to an education feast, with surgeons & educators from around the globe will come together for 4 days. Registration now open.
Dr. Kapil Dua, President, ISHRS"
Organizer –
International Society of Hair Restoration Surgery (ISHRS)
1932 S. HALSTED STREET, SUITE 413
CHICAGO, ILLINOIS 60608
Tel +1-630-262-5399 (intl calls) or U.S. Domestic Toll-free: 1-800-444-2737
Website: ISHRS
Email: info@ishrs.org
Venue –
In-Person Meeting Location:
The Leela Ambience Gurugram Hotel
National Highway 8, Ambience Island
Gurugram (Gurgaon), Haryana 122002
Delhi, India
Fill out form below to learn more about this event