Dr. Rashid Hair Transplant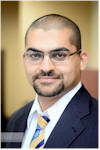 Specialty
√ = offered    × = not offered
ARTAS

ARTAS robotic FUE hair transplant
FUE

Manual FUE hair transplant

STRIP

FUHT Strip hair transplant

BHT

Body hair to scalp transplant

FACIAL

Moustache, goatee, beard restoration

PRP

Platelet rich plasma cell therapy

EXOSOMES

Hair regrowth via stem cells building blocks

HAIRCLONE

Hair follicle stem cells banking
About Dr. Rashid Hair Transplant *
Why Choose Dr. Rashid?
Rashid M. Rashid has both an M.D. and a Ph.D. One of the few Hair Physicians in the country to hold both doctoral degrees. He is also Board Certified by the ABD, and a Fellow of the American Academy of Dermatology (F.A.A.D)
At the time when this is published, Dr. Rashid is the only Hair Physicians to have received national awards from:
The American Medical Association (AMA)
The American Collage of Graduate Medical Education (ACGME).
In addition, Dr. Rashid has over 4 dozen peer reviewed published manuscripts published in top rated national & international medical journals.
Difference between Dr. Rashid's Team and other clinics
Other clinics - operated by professionals with varying degrees that can use the title "Doctor."
Dr. Rashid's Team - led by a physician with 2 doctor level degrees, M.D and Ph.D., a rarity in the hair transplant industry.
---
Other clinics -  operators are trained in backgrounds of family medicine and the such.
Dr. Rashid's Team - headed by a Dermatologist, a specialty with strong inherent training in cosmetics and aesthetics. As a matter of fact, the first modern hair transplant was developed by a Dermatologist.
---
Other clinics - do procedures about one week a month and alternate procedure staff locations to try to stay busy.
Dr. Rashid's Team - do procedures every week of the month.
---
Other clinics - finance their operations with banks and investors, they pass on these financing costs to their patients in the form of higher prices.
Dr. Rashid's Team - do not finance with intermediary groups or banks in order to bring in patients. This means lower operating costs and there is no need to raise the price in order to cover the clinic's costs, all savings are passed onto the patients in the form of lower prices.
---
Other clinics - fly in technicians and sales people between clinics, passing on the cost of lavish hotels for staff and transportation for the staff on to you and your costs.
Dr. Rashid's Team - 100% in-house. Costs are kept low, no need to raise hair transplant prices to cover unnecessary costs.
---
Other clinics - traditional strip procedures require a sharp scalpel, stitches, strong pain medication, and a line scar is produced.
Dr. Rashid's Team - minimally invasive FUE, no scalpel, no stitches, no linear scar. No strong or general pain medication is required.
---
Other clinics - traditional strip restoration often requires stitches from ear to ear, and these stitches sit for 2 weeks sometimes.
Dr. Rashid's Team - no stitches required under FUE method.
---
Other clinics - most hair transplant physicians do not have one peer reviewed scientific paper published.
Dr. Rashid's Team - over 70 peer reviewed publications including major national and international academic scientific publications.
---
Other clinics - most hair restoration center physicians only have one doctoral degree and no publications or national recognition.
Dr. Rashid's Team - Dr. Rashid has 2 doctoral degrees , and MD and a PhD, as well as awards from national societies such as the American Medical Association (AMA).
---
Other clinics - most hair transplant groups are 1-2 doctors covering multiple cities to try to stay busy.
Dr. Rashid's Team - focusing on just one city. No roaming doctors, no roaming techs, no high travel overhead to pass on to the patient.
---
Advertising on TV, radio, and other outlets can be very expensive. The cost is often passed on to the patient At Dr. Rashid's clinic, they busy without such excess, and the savings are passed on to the patient. Quality can be provided without hype and a public show of increased perception/awareness.
Some restoration advertising is for locations that do less the 10 cases a year. This results in the need for higher prices to cover down time, and makes it difficult to maintain experience staff with refined skills.
Dr. Rashid's hair transplant center has a dedicated in-house restoration team. They are constantly using their already refined skills right here in Houston and using the Neograft FUE machine.
FUE is a very difficult and highly skilled procedure. Achieving the exact number of targeted grafts that are intact/viable with a bulb is not always possible. Some places magically always "hit" the target number, and you will be charged for anything/everything they implant regardless of the graft status. However, Dr. Rashid's Team performs detailed careful counts and examination of our grafts. Dr. Rashid does not charge by the number of grafts extracted, they charge by the visibly acceptable grafts that we implant.
*contents provided by Dr. Rashid, not verified by HairSite
Fill out form below for cost estimates and free consultations
FUE vs Strip Hair Transplant
FUE stands for Follicular Unit Extraction. It is one of the most advanced hair transplantation techniques in the world. No knife, no scalpel, no stitches, no linear scar. Truly minimally invasive and fast healing time compared to traditional hair transplant procedures.
FUE is presently the most sought after alternative to traditional strip hair transplant procedures for the treatment of baldness, hair loss and alopecia. Many clinics claim to offer FUE in order to keep up with the demand and to have "bragging" rights for being able to tell their patients that they offer the latest and the most advanced in hair transplant technologies. However, the truth is that there are very few truly experienced FUE hair transplant specialists in the world. Many hair physicians claim that they offer FUE in order to attract new patients, but at the consultation they invariably convince the hair loss patients that the traditional strip procedure is more appropriate for the patient's conditions and circumstances, a strategy commonly known as "bait-and-switch" in our community.
See below for a quick illustration of the differences between FUE and STRIP technique in hair transplantation provided by Dr. Rashid.
Fill out form below for cost estimates and free consultations
 NeoGraft FUE Hair Transplant
Neograft Automated FUE Hair Transplant
provided by & reprinted with permission Dr. Rashid
Most people know about FUE and understand why it is a more advanced technique for hair transplantation and how it completely changes the landscape in hair transplantation worldwide. FUE allows hair transplantation to be performed without using scalpel or stitches. It is many times less invasive and traumatic for the patient, healing time is just a fraction of what it would be under traditional strip technique.
As a dedicated practitioner of FUE hair transplant, Dr. Rashid takes FUE to the next level by using the revolutionary Neograft in his practice to automate the process of donor extraction. While FUE has its many advantages, it is still a largely manual process that is extremely tedious, labor intensive and demanding for the doctor performing the operation. Fatigue is quite often a problem that can lead to higher transection rates and errors in donor the extraction process, compromising the yield and eventual hair regrowth that one would normally expect from the hair transplant.
With Neograft automated FUE graft extraction device, the surgeon or technician is no longer at the mercy of a highly mechanical and labor intensive process that lends to mistakes and inconsistencies.
The NeoGraft® machine has an angled instrument that allows the physician/technician to remove the follicle without cutting the follicle. Unlike the traditional method, the automated method isn't dependent on the skill set of the technician.
Fill out form below for cost estimates and free consultations 
ARTAS Robotic FUE Hair Transplant
Dr. Rashid's mosaic clinic hair transplant center is equipped with the ARTAS system, a highly advanced robotic device that revolutionizes how FUE hair transplant procedures are performed.
Advantage of Robotic hair transplant and motorized Neograft FUE?
Compared to manual FUE hair transplants, these approaches increase the number of grafts that can be done in one procedure.  However, increased speed can also result in increased transection and poor quality grafts so it is important that the physician using the tool be experienced in hair restoration.  Some people like to compare Neograft and ARTAS robot hair transplant, which are some of the tools of FUE.  While some candidates can choose one vs the other, many patients are not eligible for both depending on multiple factors. Ultimately, ARTAS offers a distinct technological advantage.
Neograft FUE technology is not new and has been around for many years, unfortunately it has only recently gained FDA approval for use in the United States.  The Artas system is the latest technological step forward in restoration that has passed FDA review.  Only a few of these devices exist in the world.
Artas robot hair transplant safe?
Dr. Rashid has closely followed the development of the ARTAS Technology for its safety profile and effectiveness. After extensive review of the ARTAS system and reviews of the precision guided technology, Dr. Rashid has implemented the system at the Mosaic Clinic. As the ARTAS Procedure is much less invasive than most of the procedures performed, his experience with restoration procedures gives him a significant advantage in offering the ARTAS Procedure to our patients. The robotic guided 3-D visualized precision of ARTAS is unparalleled.
Fill out form below for cost estimates and free consultations
Latest Hair Transplant Results from Dr. Rashid Hair Clinic
⇒ No recent published results on HairSite
Fill out form below for cost estimates and free consultations 
Contact Dr. Rashid Hair Transplant Clinic - Mosaic Dermatology Clinic
Fill out form below for cost estimates and free consultations