ASMED Hair Transplant,
founded by Dr. Koray Erdogan offering hair loss sufferers FUE treatment at his surgical clinic located at  Küçükbakkalköy Mh., Atilla Ilhan Cd, 34750 Istanbul, Turkey.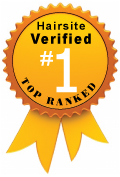 It is a mistake to think that hair transplant is best done at a clinic near where you live. Hair transplant is a surgical procedure, the result is largely irreversible. There is not one doctor that is the perfect choice for everyone, choosing a doctor simply because his clinic is within easy commute or travel distance can sometimes be a very costly mistake. Don't let ease and convenience in travel be the deciding factor in choosing a hair surgery clinic.
As a matter of fact, people who have done their research quite often travel overseas in search of the clinic that best caters to their needs. When it comes to hair transplant, a lot depends on the patient's extent of hair loss, his or her age, donor density as well as goal and expectations. Other factors to consider include the technique and of course cost. As you can see, there are a lot of factors go into the decision making process and to have the best result suitable for your needs, one must be prepared to think outside the box and willing to travel to a clinic that can deliver the results one has in mind.
Some people may label this as medical tourism, ie: residents in western or developed nations travel to developing countries in search of medical treatment at an affordable rate. The motivating factor is always due to cost savings. But when it comes to hair transplant procedure, very often the decision is not motivated by cost alone. The truth is that there are indeed top quality world class hair transplant clinics in developing countries such as India and Turkey that offer treatment and results that many western clinics can only dream of having.
ASMED hair transplant clinic in Istanbul Turkey is such clinic to which hair loss sufferers from all over the world travel in search of top quality FUE hair transplant procedures, and the affordable cost is just an added bonus.
Istanbul (Turkish: İstanbul) is the largest city in Turkey and also the largest in Europe with a population of well over 14 million. Regardless of whether it is spurred by medical tourism or not, it is estimated that over  10 million foreign visitors arrived in Istanbul in 2012, making the city the world's fifth-most-popular tourist destination according to Wikipedia.
ASMED hair transplant center was founded by world renowned hair restoration surgeon Dr. Koray Erdogan. Presently, ASMED is one of the very few FUE exclusive clinics in the world, offering patients minimally invasive FUE hair transplant procedures. The majority of ASMED's patients come from Europe, Middle East, US, countries such as Italy, Spain, Germany, France, Sweden, Canada, United States and Australia.
As far as clinic facilities are concerned, the following photos are vivid testimonials that the clinic is well run and professional throughout.
People traveling from overseas do not need to overwhelm themselves about accommodation and travel arrangements. The professional staff at ASMED can offer a lot of advice and assistance with your flights and hotel arrangement catering to all kinds of budget so that your only focus will be just to receive the best hair transplant treatment at ASMED and nothing else.
While there are plenty of hotel choices within the vicinity of ASMED, patients who prefer a minimal of hassle can even choose to stay at the deluxe room accommodation inside ASMED clinic. Such option is almost never available in clinics located in the US or other developed countries. Below is a photo of the deluxe room available inside ASMED clinic.