Dr. Ziering Hair Transplant
one of the biggest names in hair transplantation, impressive credentials in hair restoration research and well respected pioneer in the hair loss community with numerous awards.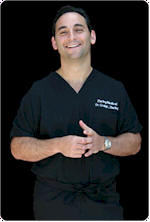 Dr. Craig L. Ziering, celebrity hair transplant surgeon and leading authority in hair transplant surgery, together with his team at Ziering Medical are among the very best in the field of hair restoration. Working with entertainment and sports celebrities, executives and individuals across the country, Dr. Ziering considers himself privileged to be a part of changing people's lives, personally and professionally.
After completing a Fellowship in Hair Restoration with Medical Hair Restoration in Orlando, Dr. Ziering became the Associate Medical Director at MHR for a period of ten years before founding his private practice, Ziering Medical. Dr. Ziering is certified by both the American Board of Hair Restoration Surgery and the American Osteopathic Board of Dermatology. A Past President of the American Osteopathic College of Dermatology, Dr. Ziering serves on advisory boards for various companies including Merck, Lexington International, Pfizer and on the scientific advisory board of Histogen (Regenerative Medicine) and is on the Surgical Faculty for the Procedural Dermatology Fellowship at the University of California at Irvine, the Dermatology Faculty, Western University/Pacific Hospital, Long Beach, California and Michigan State University, Dermatology Faculty. Additionally, Dr. Ziering is the Medical Director for Advanced Hair Growth and Apira Science as well as being the Primary Investigator for the clinical trials involving hair cloning and multiplication. In 2003, Dr. Ziering was recognized by his peers at the International Society for Hair Restoration Surgeons for his Whorl Hair Classification System being awarded the prestigious, "Most Original New Idea" at that year's scientific assembly.
As a recognized expert in the art and science of hair transplant surgery, Dr Ziering is a frequent guest on television and radio programs, including the Today Show and was invited to perform the very first hair transplant procedure on ABC's hit show, Extreme Makeover.
Click Dr. Ziering hair transplant to read about his impressive credentials as well as clinical trials that he is currently involved in.