editor
Ziering Medical Hair Transplant
pricing and finance cost.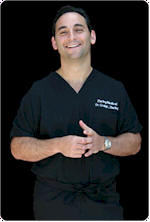 This is by far the most commonly asked question when it comes to hair transplant procedure. How much does it cost?  And very often, this question leads to the next question, do you accept installment plan or any financing options available?
One thing most patients must know is that it is not unusual for people to have multiple surgeries over time. One of the biggest reasons for that is when patients chose the wrong surgeon for the first treatment, and
the result is a series of repairs and subsequent corrective procedures in order to fix the first treatment that did not go well. So instead of basing your decision on cost alone, it is actually more important to find a good and experienced doctor for your very first surgery so that it will not cost you more in the long run.
Below are some hair transplant pricing and financing information provided by Ziering Medical.
It's an Investment for a Lifetime
Selecting the hair restoration practice to perform your hair transplant procedure is a big decision. Here are some tips for helping understand this field of medicine and how to make the best decision for you.
Basic Pricing Model for the Industry
Determining the cost of your hair transplant procedure starts with knowing the amount of hair loss you have already. Next, your donor hair has to be assessed. The amount of quality donor hair that can be safely harvested helps establish the surgery session size and the actual price range. Most hair restoration practices charge an average price per graft for the harvested donor hair. That average price per graft is impacted by the type of procedure you choose to have whether it is FUT Strip, FUE Manual or Robotic FUE. All these factors are combined to determine the actual cost for your surgical hair restoration. While cost may be a driving factor in your decision making, one of our patients summed this up well: Whatever you pay for a bad, or even mediocre hair transplant, is way too costly.
The Affordability Factor
Now, more than ever before, surgical hair restoration is affordable. Typical procedures range from $5,000 to $15,000, depending on all the factors discussed. To help you plan financially, here is an example of monthly payment plans when you qualify for some or our available finance options.
FINANCING CHART
0%
0%
0%
14.90%
14.90%
14.90%
14.90%
PRICE
6
MONTH
12
MONTH
24
MONTH
36
MONTH
48
MONTH
60
MONTH
$5,000
$833
$417
$243
$174
$139
$119
$7,000
$1,167
$583
$340
$243
$195
$167
$9,000
$1,500
$750
$436
$312
$251
$214
$11,000
$1,833
$917
$533
$381
$306
$262
$13,000
$2,167
$1,083
$630
$451
$362
$309