Darling Buds Hair Transplant Center
hair transplant hair loss restoration surgeon in Chandigarh, Punjab and Haryana states India for men and women with hair loss and thinning hair.
Specialty
FUE

Follicular Unit Extraction

BHT

Body hair to scalp transplant
FACIAL

Beard & Facial Hair Restoration

TRAINING

Hair transplant physician training

EYEBROW, EYELASH

Eyebrow & Eyelash Restoration
About Darling Buds Hair Transplant Center India
Founded by Dr Tejinder Bhatti, the Darling Buds Hair Transplant Center is considered one of the best in India and Asia and especially renowned for its initiatives in FUE hair transplantation technique.
For years, Dr. Bhatti has been at the forefront in promoting FUE hair transplant technique and his efforts have been a major contributory factor to the great success that FUE has become in India and around the world. Dr Bhatti was the first to start motorised FUE hair transplant in India.
For those who are not familiar, FUE stands for Follicular Unit Extraction. It is commonly referred to as the minimally invasive hair transplant procedure. Fast healing time and a lot less invasive to the patient when compared to the traditional STRIP procedures whereby a strip of skin is removed from the patient's scalp causing necessary trauma.
Dr Tejinder Bhatti is dedicated to hair transplant surgery and offers an unique approach of scalp grafts admixed in the right proportionwith body hair grafts. Dr Tejinder Bhatti's body hair transplant technique with a very high growth rate is acclaimed the world over and he is considered a pioneer in using body hair for surgical hair restoration.
In addition to being a highly respected hair restoration clinic for men and women with hair loss and thinning hair, Dr. Bhatti's Darling Buds clinic is also a hair transplant physician training center for doctors and medical practitioners interested in learning the latest technique in hair transplantation.
The following are some of the principles of the clinic that are applied consistently for all patients.
Best in class training of the doctor and his team
Low attrition rate of key staff members
No hard core selling or high pressure tactics. Personal interaction (e-mails/phones/Video calls) with clients spread over multiple weeks if not months before the client signs up
Sate of the art facilities and patient care throughout and post op;
Reasonable and affordable prices
Dr. Bhatti and his staff take pride in the fact that his clinic is not one of those that engages in aggressive marketing tactics that constantly bombard potential patients with emails and phone calls in order to close a sale like how it is practiced in an ever competitive environment. Your privacy is always respected and most importantly, Dr. Bhatti and his team want you to be 100% certain about your decision, at your own leisure and convenience, without being felt pressured into getting a hair transplant.
Patients visiting Darling Buds should also take comfort in the fact that according to Dr. Bhatti, unlike other clinics where the majority of the work is performed by the technicians or assistants, here at Darling Buds Dr. Tejinder Bhatti himself performs well over 80% of the cases or work involved. This speaks volume about the type of care that every patient can expect to receive from Darling Buds.
Fill out form below for FREE hair restoration consultations
About Dr. Tejinder Bhatti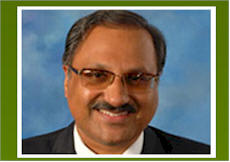 Dr. Tejinder Bhatti is the founder of the Darling Buds hair transplant hair restoration clinic located at Chandigarh, India, serving men and women with baldness and hair loss in the Punjab and Haryana states in India.
Dr. Bhatti's clinic is located at "Darling Buds", SCO 73-74-75, Sector 17-D, On Fountain Plaza, Above Hot, Millions-One Chandigarh 16001
Dr. Bhatti's Hair Transplant Training and Credentials
Dr Tejinder Bhatti's professional accomplishments result from a dedication to knowledge that has frequently taken him around the world to learn the latest, most effective surgical methods in hair transplant surgery. The single and most important factor in the success of hair transplant surgery is the training and credentials of the plastic surgeon you select.
Dr Tejinder Bhatti has been practising plastic surgery since 1992. He received his undergraduate degree from AFMC, Pune in 1985 and went on to complete his Masters in Surgery and thereafter super-specialized in Plastic Surgery (M.Ch) in 1997. MCh is equivalent to Board Certification in the specialty in the USA. At least 3 years in General Surgery is a mandatory prerequisite for starting training in Plastic Surgery. Since 1996 Dr Tejinder Bhatti has visited and trained at renowned hair transplantation centers at Detroit, Kentucky, London and Denver.
Peer Reviews on Dr. Tejinder Bhatti
Due to his abiding interest in the field of hair transplantation Dr Bhatti became the Founding Secretary of the International FUE Society (www.fuesociety.com). He is also the founding Secretary of the AHRS-India (Association of Hair Restoration Surgeons, India). For his efforts, he was invited to the Global Council of the ISHRS (International Society of Hair Restorative Surgery) to represent India in the International Forum. Dr Tejinder Bhatti has also been honoured by the FUE Europe Society as its Ambassador. The President Dr Ludger Mentrup and Dr Marc Costin presented a plaque to him at a special ceremony at Amsterdam on 18 Nov, 2012.
He was appointed Governor for Chandigarh region of International College of Cosmetic Surgery in 2000.
Due to his vast experience and standing in Plastic Surgery, he was appointed as Examiner for Board Certification of Plastic Surgeons of India by the National Board of Examinations, New Delhi, in 2005. He is also Teacher & Examiner in Plastic Surgery at the University of Pune, Armed Forces Medical College, Maharashtra University of Health Sciences, Gandhi Hospital and Hyderabad University.
Dr Tejinder Bhatti was elected to the 10-member Governing Council of the prestigious Association of Plastic Surgeons of India (www.apsi.org.in) in 2007, to the Governing Council of the Association of Hair Restoration Surgeons of India (www.ahrsindia.com) in 2008 and to the Indian Association of Aesthetic Plastic Surgeons (www.iaaps.net) in 2009. These 3 associations are the national regulating bodies in the fields of Plastic Surgery in India.
He was honored as an International Member of the American Society of Aesthetic Plastic Surgeons (ASAPS) in 2008.
Due to his interest in research work and ethical treatment, he was appointed as Joint Editor to the prestigious peer-reviewed Indian Journal of Plastic Surgery (www.ijps.org). His publications and research are in the field of newer techniques in hair transplant surgery. He has avidly presented papers at many national and international meetings.
Dr. Tejinder Bhatti Hair Transplant Qualifications
MBBS (Bachelor of Medicine, Bachelor of Surgery)
Advanced Course in Surgery
M.S. (Master of Surgery)
DNB- Diplomate National Board of Examinations
M.Ch (Master of Plastic Surgery)
FAIS- Fellow, Association of Surgeons of India
FICS – Fellow, International College of Surgery (Chicago, USA)
FIMSA- Fellow, International Medical Sciences Academy
FRCS- Fellow of Restorative & Cosmetic Surgery
FIAHRS- Fellow of the Indian Association of Hair Restoration Surgeons
MEMBERSHIPS IN HAIR RESTORATION
AND COSMETIC SURGERY SOCIETIES
International FUE Society (Founder Secretary) (www.fuesociety.com )
International Society of Hair Restoration Surgeons (USA) www.ishrs.org
FUE Europe Society (honoured as Ambassador)
Association of Hair Restoration Surgeons of India (Founder Secretary)
Indian Association of Aesthetic Plastic Surgeons- 2001 (Governing Council Member)
Association of Asian Hair Restoration Surgeons www.aahrs.asia
Association of Plastic Surgeons of India- 1998 (Governing Council Member)
Association of Surgeons of India- 1992
International College of Surgeons- 1992
International Medical Sciences Academy- 2001
Northern Chapter of Association of Plastic Surgeons of India- 2003
Pune Association of Plastic Surgeons- 1996 (Served as Secretary in 2007)
Indian Medical Association (Chandigarh Chapter)
International College of Cosmetic Surgery- 2001.
Fill out form below for FREE hair restoration consultations
Why Choose Darling Buds Hair Transplant, Chandigarh India
The DARLING BUDS difference
Why Choose Dr. Bhatti for your hair restoration procedure?
1. A Personalized Plan for your Hair Loss
We never rush a patient to surgery since we feel that as a distinct individual, your desires are unique, as is your hair loss. Therefore we will design a special hair loss treatment plan just for you, based on your sex, age, and type of hair loss in addition to your desire and budget. If after assessing you as a person we feel you need treatment, the next question is medication, surgery or both. If you need medication, which medication can help you? If you need a surgery, we then decide on the coverage area, density and size of grafts.
2.Blending Grafts Naturally
Since we all have different hair color, texture, density, gender, age, hair loss size and location, using only one graft size (single follicular unit) to deal with all factors is not in your best interests. We blend your natural units to provide you the most dense and natural looking results at an affordable price.
3.We maximize the use of your donor hair
We are the only unit in India using 25X magnification to avoid accidental sacrificing of your precious hair while cutting the strip into individual grafts. Since more than 10% of the hair is invisible because they are at the resting phase, if the separation is not done under magnification, you automatically lose more than 10% of hair. Since all is done under the best of vision, our grafts are stronger and produce more hair unlike the thin damaged grafts by other techniques.
4.Natural Looking Hair Transplant Results
Seeing is believing! We make you meet our patients who have undergone surgery at our center. In case they are not available, the cousellor will show you their photographs and make you speak to them. Our photographs show, in detail, the hair, row by row, as well as the hairline and the unnoticeable scar in the donor area.
5. A World-class Team
Highly trained and motivated staff only perform hair transplants. This assures high quality as we shall show you at our clinic. Beware that patients in franchised medical facilities are not guaranteed the same surgical team for their hair transplant.
6. The Best Quality Assurance Programs
Our quality assurance starts with the selection of our NHT technicians. All technicians must have passed the ACC hand-eye co-ordination test and amongst these, only the top five percent are selected to be part of our surgical team. Thereafter these trainess are put through comprehensive and rigorous training programs before actually assisting on a patient. As a principle, we only undertake one or two patients each day to ensure optimum efficiency. At our Clinic, we exclusively perform hair transplantation.
7. Safety First
At DBHTC, we exceed the standard safety procedures used in other medical clinics, thereby preevnting infection from transferable diseases.
8. Dense Packing Lush Hair
Our surgical team is capable of delivering up to 80 grafts per centimeter squared. The number of grafts being limited only by the size of donor area available.
9. Patented Painless Hair Transplantation Technique
The DBHTC painless technique ensures that you remain relaxed and pain free throughout the procedure. 99% of our patients consider the hair transplant experience almost as comfortable as a hair cut.
10. Just One Trip to Chandigarh does it
We are able to provide our patient quality and personalized attention with just one visit to our office.
11.Relaxation in Chandigarh and Shimla Hills
Dr Bhatti's Hair Transplantation Clinic is located on the foothills of the Himalaya ranges. Shimla is just 3 hours away and we arrange for your relaxation in a calm and serene lodge just out of the town to avoid unnecessary hustle and bustle. You can also plan a trip to Manali and Amritsar.
Fill out form below for FREE hair restoration consultations
Darling Buds Hair Transplant Patient Rights
Dr. Tejinder Bhatti hair transplant patient rights for the protection of hair loss sufferers undergoing hair transplant hair restoration procedures at his Darling Buds clinic in Chandigarh, India. SCO 66, Sector 32-C, Behind Chandigarh Medical College,
Chandigarh- 160031, India
HAIR TRANSPLANT CHARTER OF PATIENT RIGHTS
Patients who visit Darling Buds under the care of Dr Tejinder Bhatti, Director, Darling Buds HTC, have a set of rights with which the staff and the Director himself are under oath to abide by. These principles have stood the test of time for their practice and they are recommended to all who train at Dr. Bhatti's center before starting their hair transplant practice.
Below are 10 principles that are the foundation for every aspect of your hair restoration treatment at Dr. Bhatti's clinic:
1. FUE, FUT (strip) and FLUTE techniques are distinct techniques and both have a role to play. We give a wholesome critical analysis of each technique to the client and facilitate him to make an informed consent.
2. We take up only one case in a day since FUE with microsurgical technique takes time and the full care of the Director.
3. No assistants operate on the client. Though our assistants are certified by the ISHRS and also the national hair transplant society (AHRS-India), Dr Tejinder Bhatti does all the cases himself. As a skilled microsurgeon, Dr Tejinder Bhatti gives his undivided attention to each client day after day.
4. We do not use unfair legal disclaimer which allow lawyers to defend the indefensible results of poor surgery.
5. All assistants at Darling Buds are trained directly under the Director himself. They are accredited using the strictest yardsticks for hair transplant assistance. The conduct of each member of the staff with clients is assessed on a regular basis. Expect the highest standards of care, discipline and ethical conduct when you come to Darling Buds for your hair transplant.
6. We use 0.8 mm size grafts only to give natural density in the very first session. These grafts are planted using microsurgical technique.
7. Complete transparency in counting the number of grafts. The client can count the grafts. We shall tell you how to be sure that you get what you paid for. At this center a 'graft' means a 'graft' and not 'hair'. By definition a graft is one follicular unit and contains from 1-3 hair. We condone centers which charge for a graft but give a hair (50% less).
8. On request we do random video recording for the client so he can assess the low transection rate of his follicles. Transection rates on average in hair transplant practice range from 2-30% in experienced hands. The transection rate at Darling Buds is just 2 %. We will show you through the video. Low transection rates mean higher per session graft yield. This in turn means great results. Ours is not a production line thinking. Each client has entrusted his care unto us and we are grateful he/she has given us an opportunity to treat.
9. Due to our 'Plainlessly Painless Technique', we seldom need to give intravenous analgesia. This keeps the client aware and alert throughout the procedure and he remains fully informed about the progress of the procedure at all times.
10. We do 'No Harm'.
Fill out form below for FREE hair restoration consultations
Fill out form below for FREE hair restoration consultations