Dr. Cole Hair Transplant Atlanta US 
clinical facility located at 1070 Powers Pl, Alpharetta, GA 30009
Dr. Cole Hair Transplant Ranking
Based on # of hair transplant patient results published on HairSite
Patient Results on HairSite
years
of Uninterrupted Patient Records
FUE

Follicular Unit Extraction

BHT

Body hair to scalp transplant

BEARD

Beard-hair-to-scalp transplant

PRP

Platelet Rich Plasma cell based hair therapy
FACIAL

Beard & Facial Hair Restoration

TRAINING

Hair transplant physician training

EYEBROW, EYELASH

Eyebrow & Eyelash Restoration

Acell

Acell cell regeneration matrix
About Dr. Cole Hair Transplant Clinic
Dr. Cole is one of the most popular names in our community for hair transplantation. He is also one of the most prolific contributors in our open forum for the past decade and well respected by members of our community.
Dr. Cole is among the first hair transplant doctors in the world to embrace and pioneer the revolutionary FUE hair transplant technique. That was over 10 years ago at a time when the hair restoration industry still questioned the viability of this new technique in hair loss treatment. FUE stands for Follicular Unit Extraction, it is minimally invasive compared to traditional strip procedures and has recently become one of the most popular options for hair transplant surgery.
At the time when this profile is published, Dr. Cole is the top ranked FUE hair transplant doctor in the US according to HairSite's patient statistics. This is no small accomplishment considering that our patient statistics capture the work of all physicians worldwide who are not afraid to showcase their work in our open forum.
Dr. Cole is always at the forefront in cutting edge hair restoration research. You can almost guaranteed that if there are any new and promising hair restoration research that are worth looking into, Dr. Cole will be the first to investigate and evaluate if they are worth considering for his patients.
Among some of the advanced hair restoration treatments offered at Dr. Cole's clinic are:
⇒ Follicular unit extraction or Cole Isolation Technique (FUE/CIT);
⇒ Body hair transplant (BHT);
⇒ Hair transplant hairline design and artistic skills
⇒ Eyebrow and eyelash transplant;
⇒ Hair transplant repair;
⇒ Hair transplant strip scars repair;
⇒ Platelet Rich Plasma PRP hair treatment'
⇒ ACell cell or wound regenerative treatment;
Please note that not all the treatments above are considered proven and some may even be disallowed in certain countries. Readers are advised to do thorough research and investigation and talk to their own physicians before making a decision.
Dr. Cole Hair Clinic - Awards, Accomplishments, Accolades
Among some of the most notable accomplishments of Dr. Cole are:
⇒ Golden Follicle Award from ISHRS International Society of Hair Restoration Surgery;
⇒ Top ranked FUE hair transplant doctor in the US according to HairSite patient statistics based on number of successful patient results published in our open forum;
⇒ Inventor of CIT, Cole Isolation Technique, Dr. Cole's own proprietary FUE technique;
⇒ Inventor of C2G technique which allows hair transplant patients to go through FUE procedures without having to shave their heads;
⇒ First hair transplant clinic from the U.S and documented in HairSite to evaluate the effectiveness of Platelet Rich Plasma PRP and ACell in hair transplant donor regeneration;
Dr. Cole - Platelet Rich Plasma (PRP) & Acell Hair Therapy
PRP (platelet rich plasma) and ACell are two new advances in the fight against hair loss and thinning hair. These two are non invasive treatments and patient friendly. PRP uses the patient's own blood as growth factors in the treatment. According to recent studies and trials, PRP improves hair caliber and growth. ACell is an FDA approved regenerative product that dramatically improves healing, promotes small blood vessel formation and decreases hypopigmentation and junk scar tissue. Dr. Cole is seeing hair follicle regeneration in his patient's donor areas where ACell was applied, ranging from 10% to 70%. On average, Dr. Cole is seeing follicle regeneration right around 50%.
As for scar healing in hair transplant, according to Dr. Cole's representative who posts regularly in or forum, "When ACell is applied to the donor extraction sites, they remain as pink dots for a limited time. Once the pinkness fades, we have found it nearly impossible to find the extraction sites".
Of course, the most anticipated expectation for PRP-ACell treatment is that they can produce hair regrowth as a stand alone treatment without requiring any hair transplant or FUE procedures. That would be the ultimate in hair restoration, and solve the need for the countless research and experiments in hair cloning or hair multiplication.
According to Dr. Cole, there have been over 30 growth factors identified in platelets thus far, some of which are:
Epithelial Growth Factor:
Fibroblast Growth Factor:
Platelet Derived Growth Factor:
Transforming Growth Factor- Beta:
Transforming Growth Factor- Alpha:
Interleukin 1:
Insulin Growth Factors:
Vascular endotheial growth factor (VEGF):
Platelet Rich Plasma PRP Hair Theray Testimonial
Actual hair restoration patient testimonials after being treated with Platelet Rich Plasma and ACell.  Prior to treatment, patient was using Propecia and Rogaine but with minimal results.
Below is the protocol as described by Dr. Cole's clinic:
"In the first session we used the Angel system, to produce a 5x platelet increase with a low WBC count in 2012. We also used 15 mg of Acell. The patient noted his best improvement 8 months after this treatment. The patient returned 12 months later for a second PRP treatment at the same settings on the Angel system along with 60 mg of Acell".
More about ACell -
Recent advances in the world of Regenerative Medicine have been very exciting. Fingertips are being regenerated, organs and heart valves have been cloned and are successfully being implanted in patients. Now one of the leading innovators in the field of regenerative medicine, ACell, Inc., has asked the Plastic Surgeons at Dr. Gary Hitzig's offices in Rockville Centre, NY to test the use of their MatriStem product for healing the wounds associated with hair transplant sites. Dr. Hitzig and his colleagues will examine MatriStem's ability to reduce scar tissue and regenerate hair within the donor region of hair transplant patients. MatriStem will also be tested for cloning transplanted hair from the donor area and the beard and growing it in bald areas on the top of the scalp.
ACell's patented Extracellular Matrix (ECM) products are covered by multiple 510(k) clearances and address important unmet clinical needs, providing safe, effective and therapeutic outcomes. Derived from porcine urinary bladders and referred to as UBM (urinary bladder matrix), trademarked as MatriStem™, ACell's core technology is a naturally occurring, non-crosslinked, completely resorbable acellular biomaterial. A similar "first generation" ECM technology has been used to treat over 500,000 patients with remarkable effect. ACell's MatriStem products are the next generation of ECM technology due to its unique characteristics featuring a basement membrane surface which is ideal for epithelial cell growth in many applications.
"We are growing new hair in prior donor scar sites as well as duplicating (growing multiple hairs from a single transplanted beard or donor hair) in the bald recipient area" states Dr. Ted Chaglassian, a Board Certified Plastic Surgeon and former Chief of Plastic Surgery at Memorial Sloan-Kettering Hospital and Attending Physician at Columbia Presbyterian Medical Center in NYC. He further states: "Where we go from here is anyone's guess but the future of cloning growing hair has just been made a reality in the present!". - reprinted with permission from Dr. Hitzig
Readers are cautioned that this is largely an experimental treatment, there is no guarantee what kind of results one may expect from this treatment and there might be undesirable side effects associated with this therapy.  Readers are advised to seek proper medical advice, do thorough research and discuss with multiple physicians who have experience in this kind of treatment before proceeding with this form of procedure.
---
Hair Transplant Physician Training
Comprehensive Hair Transplant Training Courses both online and in person
Dr. Cole - Hair Transplant Physician Training
Dr. Cole at ISHRS European Workshop - Dr. Cole is the world's leading innovator and inventor of cutting edge instruments for hair restoration
Here is your opportunity to learn from the BEST!
TOP RANKED* hair transplant surgeon Dr. John Cole now offers one of a kind training and professional education program for fellow physicians worldwide who wish to offer hair transplantation to their patients or upgrade their existing techniques.
The program will be nothing like you have ever seen before and totally customizable based on your individual needs and requirements. If you are serious about learning the most cutting edge and technological advanced in hair restoration, Dr. Cole is your ultimate destination for the best and most rewarding training experience.
Dr. Cole's credentials are impressive and unparalleled in the business. Presently he is the top ranked hair restoration surgeon in the US according to HairSite's worldwide patient statistics, meaning his clinic has published more patient results than any other clinics in the US. He was also the first in the US to adopt Follicular Unit Extraction FUE and Body Hair Transplant BHT in the US, the two techniques that totally revolutionize how hair transplants are performed nowadays.
Always at the forefront in cutting edge innovations, Dr. Cole is also one of the few who have incorporated Platelet Rich Plasma and ACell as an integral part of his procedures.
Platelet Rich Plasma PRP is a cell based hair treatment that uses the patient's own blood as growth factors. ACell is a extracellular matrix that promotes cell regeneration. Both have been shown to be beneficial to certain patients with hair loss and thinning hair, and found to be helpful as a standalone treatment or as an aid to hair transplant procedures for some patients. At the time when this is published, Dr. Cole is the only clinic that routinely offers PRP-ACell hair treatment for his hair transplant patients, another testament to his relentless pursuit for the most technological advanced innovations for his practice.
As a highly acclaimed world class surgeon, Dr. Cole also recognizes the importance of proprietary tools and equipment in order to execute a hair transplant surgery with meticulous perfection and accuracy that leaves no margin for error. Dr. Cole is presently the only featured doctor on HairSite who invents his own tools and instruments on a massive scale relative to his peers in the business. A lesser doctor will simply rely on off-the-shelf medical tools that serve to maximize his profits while undermine the patient's results. That is not the case with Dr. Cole and other doctors who follow his protocols.
Program & Curriculum - whether you are totally new to the filed of hair restoration or an existing practitioner who wishes to upgrade and refine your techniques, Dr. Cole and his team can customize a training program that is tailored to your needs.  Among some of the protocols or techniques you can learn from Dr. Cole and his training team are:
CIT/FUE - as a world renowned pioneer in the development and advancement of Follicular Unit Extraction FUE in the US, Dr. Cole develops his proprietary version of FUE (CIT or Cole Isolation Technique) that redefines how this minimally invasive treatment shall be performed with minimal depth extraction and maximum yield for the patient.
BHT - Body Hair Transplant BHT is a derivative of FUE that uses the patient's body hair as donor, this is another essential protocol that every FUE clinic must have in order to cater to the large segment of repair patients who have depleted head donor hair.
Women Hair Transplant - with the past decade or so, the female population has officially recognized and accepted the fact that they too lose their hair just like men do, although in a different pattern. Women hair loss is diagnosed and treated very differently from men. This leads to a huge demand for treatments that are catered to the needs and requirements of women who are suffering from hair loss.
Eyebrow & Eyelash - one of the fastest growing segments in the hair restoration business is eyebrow and eyelash transplants. Eyebrow and eyelash loss happen to men just as often as it does to women. There is nothing like having your own real growing eyebrows and eyelashes.
PRP and ACell - the absolute cutting edge in hair restoration technologies nowadays, Platelet Rich Plasma PRP and ACell could hold great promises in the ultimate discovery for the next breakthrough in hair restoration technologies. Dr. Cole and his team will teach you everything you need to know about these two treatments that perfectly complement each other, how to use them as a standalone treatment, how to integrate them into hair transplant procedures, who are the best candidates for these treatments, and what kind of results to expect.
Equipment & Tools - as the proud inventor of countless instruments and devices specially designed and crafted for hair transplantation, Dr. Cole will educate you the different functions of his proprietary devices, teach you how to operate each device and show you why they are indispensable for any procedure nowadays.
The above are just a glimpse of what you can learn at Dr. Cole's training program. If you would like to have more details about his program, fill out the form below for a prompt response.
Hair Transplant Training Diploma and Certificate Programs
Fill out the contact form below for more details. Answers within 24 hrs.
Dr. Cole Hair Transplant Instruments & Devices
As a top ranked hair surgeon on HairSite and a leading innovator and inventor in cutting edge hair restoration techniques, Dr. Cole has his own line of proprietary hair transplant instruments and devices that allow for safer removal of donor follicles, more precise graft count, better graft survival and yield for both FUE and STRIP procedures.
FUE Hair Transplant Instruments and Devices
Surgical tools & instruments are like Picasso's paint brushes, a must have for every masterpiece. A lesser doctor will simply rely on off-the-shelf surgical devices or instruments and believe that his skills alone are all that matter when it comes to creating the most natural and appealing result. Sadly, that is how the majority of the hair transplant surgeons operate and they could not be more wrong.
Nowadays, cutting edge surgical tools and instruments can totally and even instantly elevate a surgeon's result. There are huge technological advances that have been made that allow for faster, safer, and more precise execution of any hair transplant procedures. Proper tools and instruments can bring a surgeon's artistry skills to the surface.
Dr. Cole is the only featured doctor on HairSite that has invented and created countless surgical devices and instruments in order to achieve near flawless execution for every procedure. Precision, accuracy and zero margin for error is what Dr. Cole aims to achieve with his invention.
Below are some of the amazing devices and instruments offered by Dr. Cole
New Product !! Stainless steel and titanium manual FUE punch holder
Aid to FUE hair transplant extraction
FUE hair transplant isolation device. Powered unit available for Follicular Unit Extraction (FUE). It allows physicians to set precise extraction parameters with ease.
Assist To Hairline Design (AHD) helps create the most symmetrical and natural hairline placement possible. The quickest, easiest, and most cost-effective hairline design tool available.
Dermlite II Pro HR is useful in hair restoration surgery for the evaluation of hair density and follicular unit density both pre-operatively and post-operatively.
FUE hair transplant punch
Hair transplant graft chilling & preseveration machine
Castroviejo-Forceps - FUE graft lifting device allows the physician to gently, yet firmly lift the graft from the extraction site and then ease the graft out with the ATOE
Hair transplant graft Processing Board for processing FUE & FUT (Strip) follicular unit extractions. Can be connected to a light source for enhanced visual during operation
The Ring Graft Storage provides a convenient temporary place to hold the grafts and keep them moist while placing them in the recipient areas.

Hair transplant blades, various sizes
Cole FUE hair transplant graft isolation device
Hair transplant self filling instrument - Self Filling Device (SFD)  speeds the process of tumescence and helps to minimize the risk of accidental needle injury during the surgery
Hair transplant donor extraction template allows balanced harvesting of follicular units in the prime donor area. It  divides the donor area into 14 regions to record donor density and percentage to harvest from each region.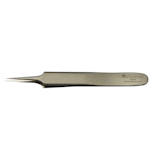 The S-Jeweler's Forcep is used for placing grafts in the recipient areas. If you prefer the angled tip, please order the 5/45 Jeweler's Forcep.
---
Advanced FUE & FUT Hair Transplant Instruments & Devices
The above are just a glimpse of what Dr. Cole is constantly working on to improve every hair transplant surgeon's skills and the final result for every patient. If you would like to have more details about Dr. Cole's training program and his cutting edge instruments or devices, fill out the form below for a prompt response.
Latest Hair Transplant Results from Dr. Cole Hair Clinic
Recent published patient results from Dr. Cole's clinic;
 Hair transplant strip scars repair and plugs redistribution; Brandy Flap, Multiple Strip Scars, and Plug Redistribution repair procedure for patient. This patient had a Brandy hair flap procedure several years ago, mini grafts and later, multiple strip surgeries. Hair on one side of the flap did not grow.
 Donor healing using 0.85 FUE punch, ACell and Platelet Rich Plasma; Patients are commonly concerned about how they will look after their hair transplant procedure. Here are side by side photos of our patient comparing healing approximately one and a half days after surgery.
 1 year result, 3007 grafts FUE; this patient from North Wales UK first noticed he was losing hair back in 2004, he consulted with his family doctor and was advised to treat his hair loss with minoxidil. He is one of those rare individuals who reacted with pain, inflammation and swelling.
 45% hair transplant donor regeneration with ACell application; patient is a Norwood 5 nearing a 6. His donor hair is fine caliber. Dr. Cole's team are seeing early growth and improved healing when their patients have ACell and PRP treatment on their surgery day. This patient received 2840 grafts and is enjoying excellent early growth at a little over 3 1/2 months. The goal with patients in the higher Norwood range is framing the face.
 Scar repair using 453 FUE grafts; a total of 453 grafts were transplanted to this scar and the surrounding area in two procedures. The scar resulted from an adolescent trauma to the scalp.
 1434 grafts FUE frontal hair restoration with ACell and PRP; patient at 4 and 15 Months Post-op. He received 1434 grafts into his frontal area along with ACell and PRP treatment. Patient was very impressed by this 1434 graft result. His hairline looks completely natural and no one would ever know he had hair restoration surgery.
 hair transplant using FUE grafts, body hair and beard hair; this patient began his hair restoration with Dr. Cole in March of 2011. He has had a total of 4799 grafts including 2136 beard and 1204 body hair.
 Transgender hair transplant; very often transgender patients wish to have a more feminine hairline in order to accomplish the transformation. This patient had 3200 grafts placed on the top and front of the scalp using the PCID (Programmable Power Cole Isolation Device), The grafts were harvested at a rate of over 2000 per hour!.
 4 month fast regrowth; this is a 4 month result on a patient who sent photos taken by himself, patient is from Europe. He had 4,669 grafts, including 2,966 from the scalp and 1,703 from the beard. Patient's recipient area was  pre-treated with Acell injections and coated the grafts with Acell. The recipient area was also treated with PRP and activated with Thrombin.
 early adopters of Platelet Rich Plasma PRP hair treatment; Dr. Cole recognizes how the majority of their patients can benefit from PRP (Platelet Rich Plasma). Quicker healing, less swelling, and less skin discoloration are primarily the effects that his clinic has been observing since treating their 100th PRP patient.
---
Archived results, click Dr. Cole Hair Transplant Results archive.
Dr. Cole Patient Statistics through Dec 31, 2016
[ninja_tables id="14311"]
** Archived results total of 136 not included in the interactive table above